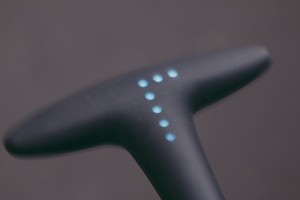 As a fitness enthusiast (not to be confused with extremist) I enjoy taking my bike out for a spin. However one of my biggest challenges are finding safe places to bike in the city and finding new routes to take outside my traditional comfort zone.  Many of you will agree that at times bicycles and cars do not mix well on the road and the result can be dangerous for motorists, pedestrians and cyclists.
Researching online I stumbled on the Hammerhead bike navigation system. This amazing accessory for your bike not only provides you with great information on where it is safe to bike, but it also transmits the information to a cool on the bike gadget called the Hammerhead one.
The Hammerhead one is a directional guide that can be attached to your bike handlebars. It receives information from the Hammerhead app and then lets the rider know where to turn (left, right, U turn) via light signals. In addition to providing navigation the Hammerhead one doubles as a bike headlight. The battery lasts for approximately 20 hours.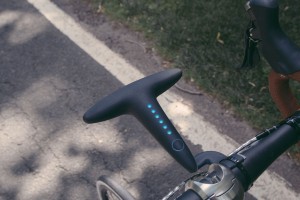 Hammerhead One pairs with the Hammerhead App via Bluetooth technology. The Hammerhead app is available for both IOS and Android clients. The Hammerhead app can be customized and configured for your specific requirements including hills, distance, scenery or difficulty.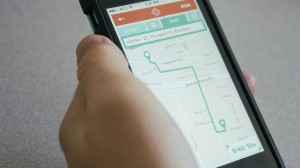 At $85 the Hammerhead one is a cost effective solution that will take your cycling to the next level.
Features
Operating System (App): IOS & Android
Headlights (15 Lumen)
Battery Life (20 Hours)
Status: Available for pre-order
References: Hammerhead Bike Navigation