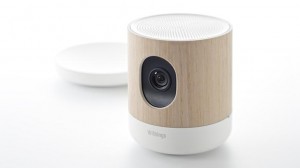 When we were young, our parents used a baby monitor to ensure we were safe when we were sleeping. Today technology has evolved to help us keep an eye on our aged parents.
The Withings Home is a high definition camera with several intelligent sensors to help you ensure your parents are safe, while ensuring they can maintain their independence.  In addition to your parents the Withings Home is a great device that can be used to ensure the safety of your home and your children.
The Withings Home has a HD (up to) 1080p camera with a 135 degree viewing angle which allow you to receive room images when you receive an alert. Withings Home has provided the end user with customizable alarms can ensure you will receive alerts for sound/noise, room temperature and humidity, movement and air contaminants.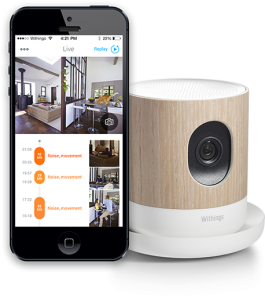 The Withings Home is compatible with several different (iPhone 4S+, iPad, iPad mini, iPod touch 4g+) IOS devices With iOS 7 or higher.
Features
HD video with 5 MegaPixels 30FPS sensor. Ultra wide 135° angle. IR filter, crystal clear two-way talk with 2 digital microphones.
Volatile Organic Compounds (VOCs)Sensor for air contaminants
Room Temperature and humidity sensor
OS Compatibility: IOS
Connectivity: Wi-Fi 802.11 b/g/n, Bluetooth 2.0 and Low Energy (BLE) connectivity
Viewing Angle: 135 degree
References: Withings Home