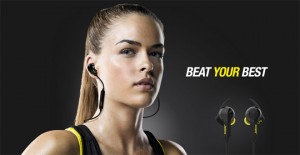 My sister is the ultimate in training enthusiast. When she is not at the gym working out, she is on the soccer pitch playing or even coaching.
So Gizmo readers, you won't be surprised when I tell you that I am looking for a gift for her that will accent her after hour sport activities. Just in time, newly released, the Jabra Sport Pulse™ Wireless Earbuds are the ultimate integration of sound, health and next generation in high tech-coaching.
The Jabra Sport Pulse™ Wireless earbuds connect to your MP3 or phone via Bluetooth 4.0 or NFC connectivity. At 0.56oz they are very lightweight, sweat-proof and weatherproof.
At first glance, these wireless earbuds look at your ordinary sound solution. However the engineers at Jabra have managed to integrate in-ear heart rate monitoring with the Jabra Sport Life App in order to stimulate and motivate you while you are working out.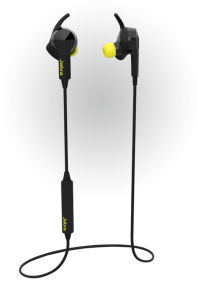 The Jabra Sport Life™ is an app that is available for both IOS and Android phones. It provides you with feedback on aerobic capacity, adjust heart rate, fitness level, distance, time and calories burned. One cool feature with the Jabra Sport Life™ is that it provides you with feedback on your VO2 max and resting heart rates. It also lets you know when you are overdoing your workout to prevent over training from occurring.
Right now the Jabra Sport Pulse Wireless earbuds are only available online via pre-order which makes them perfectly timed for my sister's Christmas gift. However Gizmo readers this means that you may have to wait a few more months for some feedback as to if Jabra meets my sister's workout requirements.
Features
Dimensions: H 5 x W 2.4 x D 2.5 cm
Weight (oz): 0.56oz
Headphone Style: In the ear
Battery: Rechargeable (via USB) Lithium Ion Battery
Battery Talk Time: Up to 5 hours
Connectivity: Bluetooth version: 4.0, NFC
Controls: Volume control , On/ Off, Play/pause, skip track
Jabra Sport Life App: IOS & Android compatible
Status: Pre-order, expected to be available September 2014
References: JABRA SPORT PULSE WIRELESS