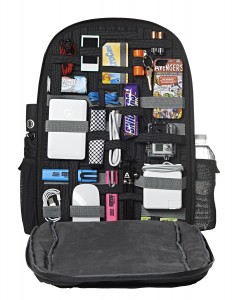 Looking at students on campus, usually they are loaded down with one bag for their books and another bag for their gadgets. In some cases they have a third bag to cover their lunch and workout attire. If you are looking for the best accessory that will replace all of these bags, then you should look at the SLIM.
The SLIM Backpack is the perfect carrying case for your laptop. Ideally created to fit 15″ or 17″ laptops, tablets and accessories, this waterproof device will ensure that your devices are dry even when the weather is cold and wet. The backpack also has two Side Mesh Pockets that will hold your umbrella and bottles.
Designed with comfort in mind, the adjustable shoulder straps will ensure that you are ergonomically safe and walking in style.
The SLIM Backpack has the GRID-IT!® organization system which allows you to properly organize and hold your chargers, cords, headphones, earbuds and and almost any other gadget. You can customize the GRID-IT!® system to meet your specific needs.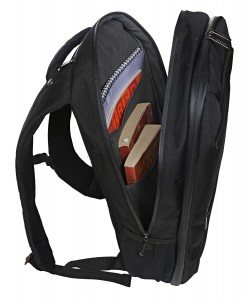 Features
Dimensions: W:13.5″ x D:7.75″ x H:19.25″
Weight: 3 lbs
Laptop Compartment Dimensions: W:10.75″ x D:1.4″ x H:17″
Material: Water Resistant Ballistic Nylon Exterior
References: Cocoon SLIM XL 17″ Backpack