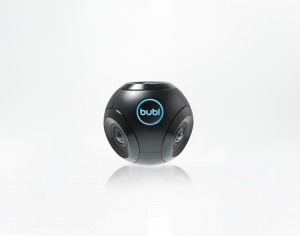 The digital camera has become the staple of electronic devices.  It is found in stand alone devices or embedded within other technology such as cell phones, baby monitors and watches.   Once in a while you will see a technology that will totally disrupt or revolutionize the norm.   The engineers at Toronto based Bubl Technology have developed a new phone that will change how we use and look at digital photography.
The Bublcam is the world's first fully spherical camera that can capture a 360 degree photography or video. At a optimal size of 40mm radius (the rough size of a baseball) the Bublcam is small enough to attach to a helicopter, drone, bicycle or even to the collar of your dog.
In addition to the personal fun you can have with this camera, there are endless commercial applications available in retail, travel, real estate and media. I could imagine this could be a wonderful tool to provide you with those overhead photo shots in the next Avatar movie. Presently, Bubl Technology has a collaboration with Google allows anyone with this camera to upload spherical photos directly to Google Maps, StreetView and Google+.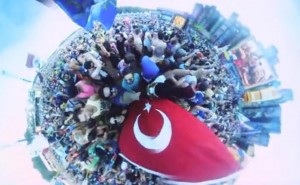 The BublCam captures video in MP4 format, which makes it compatible with various playback software available on MacOSx, Windows 7, 8 Android and IOS operating systems.
Unfortunately, if you want a Bublcam right now, you will have to wait a little bit longer as it is only available for pre-order. The estimated Bublcam delivery is Winter 2014.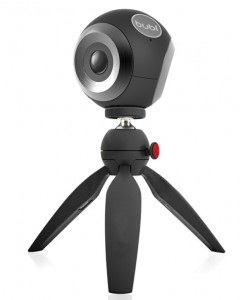 Features
Color; black, white, or silver
Size: 40mm radius
Weight: 280 g
Material: Aluminum die-cast casing
Resolution: 720p / 30fps
Video format: MP4
Screen resolution: 1440p x 1440p
Output: WiFi 802.11n, USB 2.0
Battery Lithium-ion polymer battery
Storage: Micro SD Card
Status: Pre-order
References: Bublcam 360-degree camera