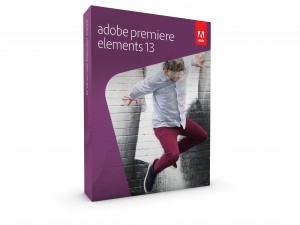 Digital media today has become an essential element of our lives. You can see this evident in the daily mass consumption of Youtube, Netflix and other online media networks. We can also see this evolution today within each of our personal networks. Like many of you, I have often been asked to stitch together a video or presentation based on photographs and videos for weddings, birthdays and even funerals.
In a hope to make these tasks easier for consumers, our friends at Adobe Systems have released Photoshop and Premier Elements 13 in the hope to transform home videos into professionally looking presentations. Created for both Mac or Windows machines, Photoshop and Premier Elements is a powerful tool that has many different components:
Photo Merge – This feature provides the end user with step by stem instructions that allow you to merge elements from one photograph with another photograph. Post integration, you can adjust edit the image, layer, and color adjust and even change the size in order to ensure the end result has the correct perspective.
New Slideshow tool – This feature allows you to stitch together the videos and photos along with music and dress them up within a theme based template.
Video Story – This feature will script your photos and videos into a professional looking story board. There are several themes that will provide you with templates to customize your video story and change your ordinary videos into a (George Lukas looking) professional like productions.

Image Stabilization – Having seen amateur photographers such as myself take videos, Adobe provides a tool that fixes shaky video clips from smaller handheld devices such as smart phones and Go Pro With enhanced Video stabilization features. There are also some cool effect masks such as blur, worm and or cartoon masks to hide the unwanted guests in your videos.
Favorite moments – Adobe provides you the option to filter through your videos, identify, highlight key moments and trim out the rest of the videos. You can now make them individual videos or even re-arrange your Favorite Video moments in the overall production.

Facebook integration – Photoshop and Premier Elements 13  allows you to create customizable Facebook covers integrated with theme templates and seamlessly upload them into your Facebook account.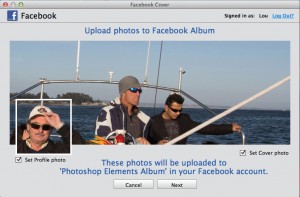 What is most impressive about Photoshop and Premier Elements 13 is Adobe's approach and vision. Adobe addresses complex editing tasks, by providing the user with step by step instructions. With Photoshop and Premiere Elements 13  Adobe gives you all the pizzazz, without the fear factor and complexity.
Windows System Requirements
Microsoft Windows 7 or Windows 8 (32-bit versions will be installed on 32-bit systems; 64-bit versions will be installed on 64-bit systems)
2GHz or faster processor with SSE2 support; dual-core processor required for HDV or AVCHD editing and Blu-ray or AVCHD export; Intel Core i7 required for XAVC-S
2GB of RAM
4GB of available hard-disk space to install applications; additional 5GB to download content
1024×768 display resolution (at 100% scale factor)
Microsoft DirectX 9 or 10 compatible sound and display driver
DVD-ROM drive (for installation from DVD)
Compatible DVD burner required to burn DVDs; compatible Blu-ray burner required to burn Blu-ray discs
QuickTime 7 software
Windows Media Player (required if importing/exporting Windows Media formats)
Internet connection required for product activation and content download*
Mac System Requirements
Mac OS X v10.8 through v10.9
64 bit multi-core Intel processor
2GB of RAM
4GB of available hard-disk space to install applications; additional 5GB to download content
1024×768 display resolution (at 100% scale factor)
DVD-ROM drive (for installation from DVD)
Compatible DVD burner required to burn DVDs; compatible Blu-ray burner required to burn Blu-ray discs
QuickTime 7 software
Internet connection required for product activation and content download
References: Adobe Consumer Photoshop and Premiere Elements 13 Photo & Video Software