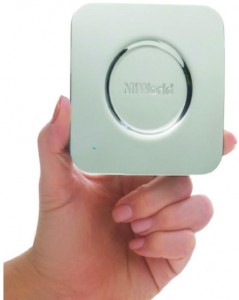 With all of our devices recording in 720p and 108p, one of the challenges we face at home and on the road is sharing video. Broadcasting HD (High Definition) quality video streams  can consume a lot of bandwidth and network resources.  This challenge is increased exponentially if we have multiple devices that bring the content down from the internet (and the cost increases dramatically also).
Streaming services have become an important requirement for our daily lives. That is why it is important to look at alternatives to share and stream media on your Mac, PC, Tablet and smart devices. Unfortunately recent events have shown us that the cloud may not be secure enough to store our information.
Our friends at Myth Innovations have developed a solution to help us. The Mi World is a powerful server, personal cloud, and streaming media solution. This device is light enough to fit in your hand, purse or pocket and can securely simultaneously stream to multiple devices.
Mi World runs on a Qualcommon Snapdragon 800 (8074) quad core processor and comes with 5 SD card slots available.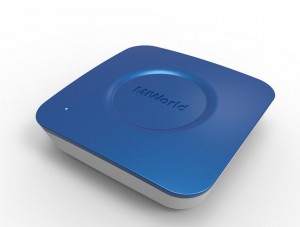 Connectivity to Mi World is through Wi-Fi (802.11 AC) and Bluetooth 4.0. You can connect up to 10 smart devices (and many more if in broadcast mode) which makes it perfect to share at home, or on the road with your friends and colleagues.
Myth Innovations has added a find me solution. If by chance you misplace the device, Mi World PCS can identify its location through GPS IZat location technology to communicate back to the owner where it physically.
Features
Dimensions: L 4″ x W 4 " x Height 1″
Weight: 0.5 pounds
Processor: Qualcommon Snapdragon 800 (8074) quad core Krait processor up to 2.4 GHz with Adreno 330 GPU, Hexagon QDSP6 DSP
Memory: 2 GB DDR3,
Storage: 5 SD card slots available
Connectivity: Wi-Fi (802.11 AC), Bluetooth 4.0, USB 3.0
Video Output: Micro-HDMI
Communication: WPA 2-PSK, FIPS, and 802.1x authentication.
Capacity: Ships with a base level of 64GB of SD storage
Battery life: 30 hours
Streaming playback over Wi-Fi
References: Mi World