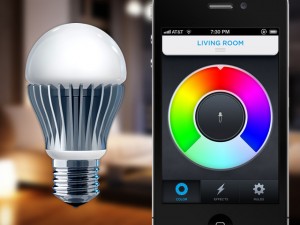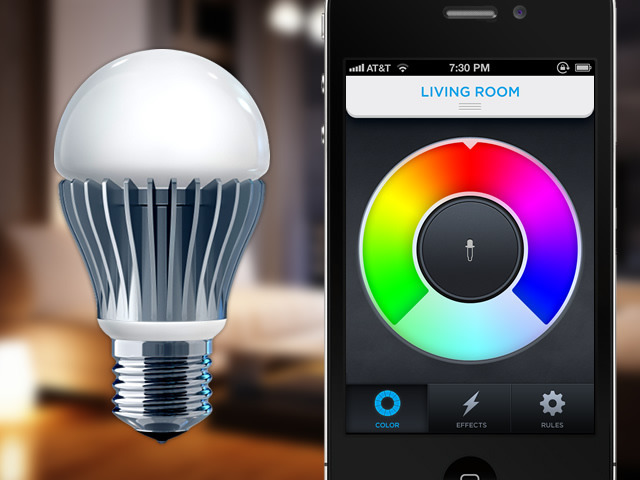 If you are like me and are looking to upgrade the devices in your house to make them more energy efficient then here is a device that will not only do this but will also convert your dumb bulbs into smart lights.
LIFX is an intelligent, energy efficient light bulb.WiFi enabled, this multi-colored smart LED light bulb can be easily installed in your home by simply replacing your light bulbs.
Connectivity is via IPv6 protocol between the master app on your smart phone or tablet and the slave smart-bulbs. In addition to being able to remotely control your lights, you can control when your lights turn off and on and even match the mood of your lighting to your music.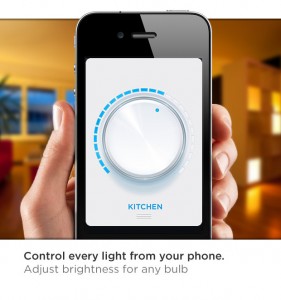 The App also has an automatic on and off configuration for when you arrive and leave your house and a sunrise and sunset increase and decrease light. You can adjust the brightness and even match the color of your room. The LED light bulbs match up to 16 million colors.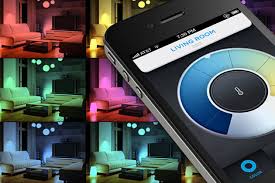 The LIFX fits standard North American and International (Ediscon Screw, Bayonet cap, Downlight) 110v-260v light connections.The bulb lasts up to 40,000 hours or about 27 years.
The LIFX app is free to download on the App Store or Google Play. With the device life and the energy you will save, the LIFX LED light bulb will pay back your investment ten fold.
Features
Capacity: last up to 40,000 hours or 25 years of use
Interface: Ediscon Screw, Bayonet cap, Downlight
O.S.: iOS and Android
Voltage: 110v-260v
Synchronous controls: 1 master and 9 slave smart-bulbs via IPV6
Usage: Indoor
Consumes 18 watts at full brightness- 4 times more efficient than incandescent lighting
Consumes only 9 watts at the most common setting – 50% brightness
Capable of displaying 16 million colors and a white light kelvin range of 2700-8000K
LIFX software built on future-proof open standards including 802.15.4, IPv6 and 6LoWPAN
At 4 hours use per day, your LIFX bulb will pay for itself in approximately 4-5 years and reduce greenhouse emissions by ~80Kg per year
More information or Purchase: LIFX WiFi enabled, multi-color, LED light bulb