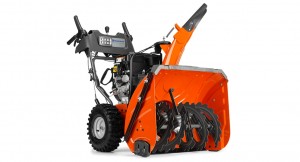 As the weather is getting colder it is bringing back nightmares of the snow we had last winter. The snow was so deep my single-stage snowthrower had trouble getting out. In order to prepare this winter a dual stage snowthrower was definitely a must.
The new Husqvarna 300 series snowthrowers are designed for all snow conditions including new an old snow. It has a heavy-duty auger allows it to operate in frozen as well as wet snow. The cast iron auger gearbox and impeller provides maximum durability and has a 10 year warranty.
It has a 8.6 hp engine providing 12.5 lb-ft torque with working width of 24 inches.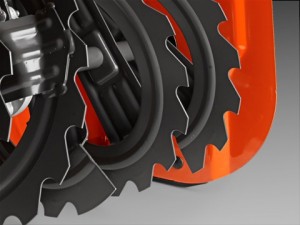 It has a hydrostatic drive providing variables leads forward and backwards. There is steering assist with the option of disconnecting the differential block and choosing which wheel track should drive makes the machine more maneuverable and easy to operate.
There is also an electric start making starting as easy as pushing a button and LED headlights when it is dark as well as heated hand grips.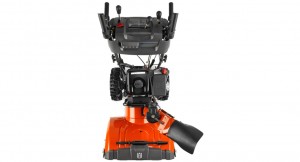 Features
Two stage system
Hydrostatic drive
Steering assist
Heavy-duty auger and gearbox
Electric start
Remote chute rotator and deflector
Drift cutters
Heated hand grips
LED lighting
References: Husqvarna ST324 Snowthrower