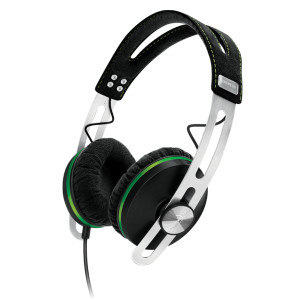 In the all immersive environment of game playing, sometimes get lost and totally focus on the visual aspects of the gaming experience. As a result we forget small but critical details such as the audio experience.
Our friends at Sennheiser have come to the rescue of gamers with the release of Ingress special editions Momentum on-ear Headphones. Sennheiser has realized that the key to great headphones for gamers is to provide your customers with quality sound and a comfortable fit.
Lightweight and sleek with the stylish metallic logo plate, the headphone has Alcantara built into the earpads to insulate gamers from external sounds.
The Ingress MOMENTUM provides the listener with deep crystal clear sound which is critical for that discerning ear in an Ingress "world around you is not what it seems and our future is at stake". Normally, one would require a headphone with high operating impedance to deliver high audio levels. Sennheiser Momentum earphones have broken this misnomer with an 18-ohm operating impedance to generate an incredible overall output.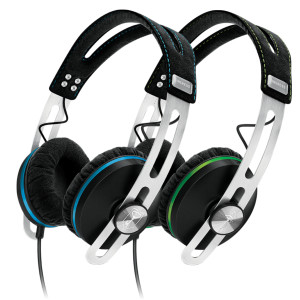 Available only in select countries (Germany, UK, France, Belgium, the Netherlands, Sweden, Finland, Switzerland, Japan), these On-Ear headphones feature a black headband and earcups accented in either Enlightenment green or Resistance blue stitching. The thought of the design goes well beyond the looks. The stainless steel headband sliders ensure a customized a snug fit.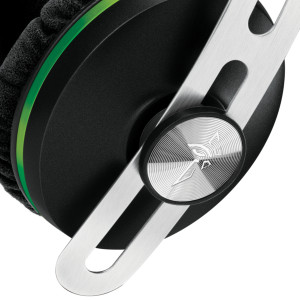 The only slightly disappointing feature is that you will have to wait a little longer to get your hands on these. The Ingress MOMENTUM are currently available on pre-order and will be available at the end of November.
Features
Dimensions: 8 x 3.2 x 9 inches
Weight: 160 g (including remote)
Cable length: 1,3 m
Plug: 3.5 mm low profile angled plug
Colors: pink, blue,green and ivory
Impedance: 18 ohm operating impedance
Ear coupling: Supra-aural
References: Sennheiser Ingress special editions of its MOMENTUM On-Ear Headphones