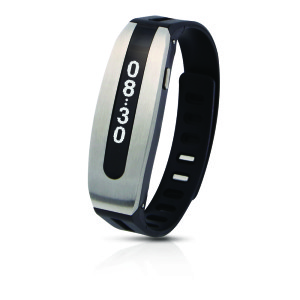 With the never ending pressures of work and home, ensuring you maintain a healthy lifestyle is challenging at times. However with some of the new fitness Gizmos, healthy living is within your grasp, starting today.
Our friends at  PAPAGO! know that healthy living is a long-term commitment, not a flash-in-the-pan fad and hence have introduced the GOLiFE Care Smart Band
Made out of a light weight silicone band with a brushed metal face, this fashionable band is a high tech fitness coach that stays with you 24 x 7. With GOLIFE you can monitor your fitness activity (ie calories burned, steps walked, heart rate) and keep an eye on your sleeping patterns. The GOLIFE Care has a 128×32 resolution LED screen and comes with an extra adjustable straps for athletes of different sizes.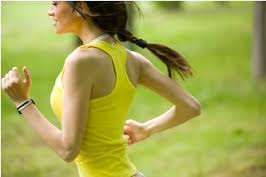 The band has been designed to withstand heavy workouts as it is IP66/IP67 waterproof and dust proof. It also is equipped with Ant+™ and Bluetooth technology, so that it will ensure you will be alerted (via vibration) of incoming phone calls.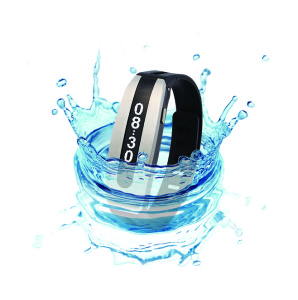 The intelligence behind GOLIFE Care is the Fit App. Compatible with both Android and IOS devices it allows you to track, set (and hopefully meet) your fitness weight loss goals. The GOLIFE FIT APP was created as an extra way for the wearer of the Care smart fit band to create a database in a fun and interactive way. Using the GOLIFE FIT Health App via Bluetooth on your mobile device with the combination of the cloud data storage and upload will make viewing your stats easy and accessible.
The GOLIFE will make a wonderful Christmas gift this year for your loved one and yourself. If you are looking to purchase the Smart Band, you will have to wait a little longer as it will not be available until mid-November.
Features
Dimensions: 51 x 17 x 11mm
Weight: 22g
Screen resolution: LED 128×32
Material: Stainless / TPU Anti-Scratch Strap
Waterproof: IP66/IP67 Can be immersed for up to 30 minutes at a depth of up to 1 meter
Dust proof
Battery Life: Can be used for up to 8 days
Battery Charge: Standard USB connector
Health Features: Heart rate monitor, sleeping patterns, steps walked , calories burned,
Daily Notifications: Alarm settings, incoming phone call
Connectivity: Bluetooth Low-Energy (BLE)
App: GOLIFE FIT Health App available on iOS or Android App stores
References: PAPAGO! GOLiFE Care Smart Band