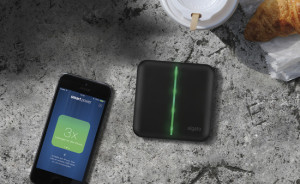 The term smart is often over used and misused when it comes to technology accessories. That's why when a really well designed gadget accessory comes along I tend to use the word intelligent  instead of smart to emphasis how well the device was really made. Here is such an accessory created by our friends at Elgato for your iPhone, iPod touch and iPad tablets.  What makes it so intelligent you ask?  Starting with the basics, this battery comprised of premium lithium-ion cells contains a built-in USB cable so you don't have to remember to bring a cable along to charge your devices.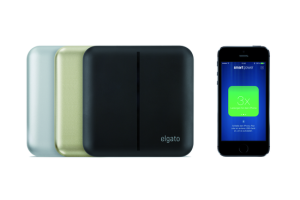 The Elgato IOS app will provide you with detailed information on how many charges you have left, how fast an attached device is charging and how long it will take to get back to 100%.
However what distinguishes this battery is that it comes with an adaptive power management system capable of self-monitoring via Bluetooth connectivity to your iPhone. Your phone will tell you when you need to charge the battery and your battery will remind you when to take it with you. You read the last sentence correctly.  Elgato has an optional calender integration that will remind you to take it when you have a busy day ahead.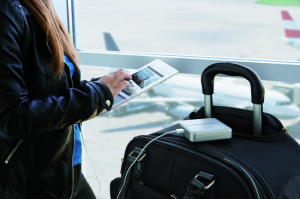 Finally an intelligent battery designed to  (almost) match the intelligence behind your smart device.
Features
Dimensions: 83 x 83 × 23 mm / 3.3 x 3.3 x 0.9 in
Weight: 160 g / 5.5 oz
Colors: Gold, Silver, Black
Battery: premium lithium-ion cells with advanced power management
Capacity: 6000 mAh
Maximum output current: 2.4A
Input connection: embedded USB cable
Output connection: USB port
Supported Devices: iPhone 4S or later, iPod touch (5th generation), iPad mini or iPad (3rd generation or later) with iOS 7.1 or later
References: Elgato Smart Power