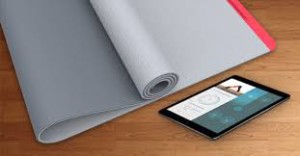 As a traditional sports enthusiast, I enjoy the typical cardio workout achieved in team (ie football, soccer, etc) sports. However as stress seems to increase at work, I rely on meditation and other workouts to reach my mental and physical balance.
That is why I was enthralled to see a new device called the Smart Mat intelligent portable Yoga Mat. Before you jump to conclusions let me explain myself. I was thrilled that someone invented a yoga mat that would provide constant feedback for a yoga workout. As a normal brother I was smiling thinking that this would be the perfect gift for my older sister. I was picturing a cross between the Knight rider meets Mr T equivalent of Yoga Mats that would provide some wise cracks as my sister had her yoga work out.
Unfortunately, this device does not provide that type of motivation for your Yoga enthusiast. It provides a subtle, calm voice that asks the student to make micro-corrections so that they achieve the individual "Perfect Pose".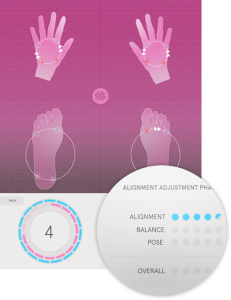 In order to utilize the SmartMat, initially you will need to enter your height, weight, gender, age. Next, you will lie down on SmartMat so it can determine your Ape Index (ratio/length of torso/arms vs. legs). You then pair the mat via Bluetooth with your Smartphone (Android or IOS) or Tablet and select the workout class of your desire.
The SmartMat comes initially with 8 CORE classes
Yoga Essentials
Morning Sun Salutations
Yoga for Proper Posture and Balance:
Athletic Power Flow
Vinyasa Flow
15-minute Express Flow
Yoga for Core Strength
Evening Hatha Yoga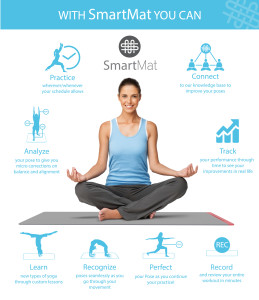 Each of the classes are customizable to different difficulties or levels. Once you are finished with your yoga workout you can use a light non-abrasive spray to clean the surface of the mat and then you can roll it up and put it away.  Since the SmartMat is capable of working with up to 110F, it works very well with Hot Yoga classes.
Unfortunately for me the Smart App does not come with the heckling brother option. Perhaps this is a suggestion for the developers for future updates to the app.
Features
Matt Dimensions: 26″ x 71″
Material: SmartGrip Surface, 100% latex free
Power: Charges via USB (110V / 22V) outlet
Battery life: 6 hours
Durability: Water resistant
App: IOS 5+ and Android 4.3+
Connectivity: Bluetooth to smartphone
Weight Limit: 60 lbs to 300 lbs
Colors: ICE (grey), RIVER (blue) and FORREST (Green)
Status: Currently preorder, seeking funding on Indiegogo
References: SmartMat intelligent portable Yoga Mat