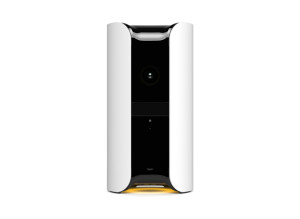 The safety of our family and home are very important, especially when we leave for work, vacation or go away on a business trip. There are several components that make a good home security system including a good home detection, alarm and video monitoring systems.
Here is a cost effective video monitoring system brought to us by our friends at Canary. The Canary smart home system is a intelligent indoor camera that is triggered based on motion activation. This stylish camera (available in Classic white, Matte black, Silver) that looks like a stylish furniture accessory, simply sits in the room of your choice and stands on guard.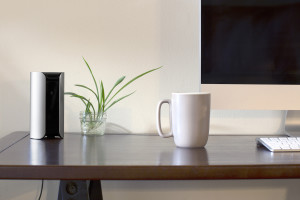 Setting up this smart home system is easy. Simply unpack the Canary and place it in a high traffic area. Plug it in and connect it by Wi-Fi (802.11 b/g/n) or wired Ethernet to the internet. Download the App on your IOS or Android smart device and your system is now set up to protect your home.
The Canary home system monitors everything from activity and noise levels to air quality, temperature, and humidity. It does this by leveraging information from its sensors including night vision, HD, a siren, motion detection, temperature sensors, humidity sensors, and air quality sensors to determine if an intruder is present. If the alarm is triggered or Canary senses anything out of the ordinary, you will receive an alert letting you know of the incident. Canary will send notification to your smartphone via SMS text messages or email. Canary will continue to record and the Video recordings will be encrypted and sent to the Canary cloud. You should note that Canary has a 100+ dB siren can be remotely triggered or activated when motion is detected.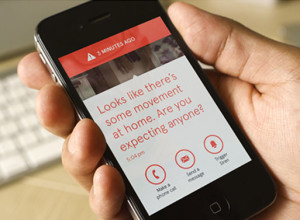 What I like about the Canary is that it accents other home security devices (ie motion detector, external cameras, home security system, locks) to provide you with a seamless transparent system. No nails or holes are required to set up the device and no additional reoccurring monthly cost is required with security monitoring companies.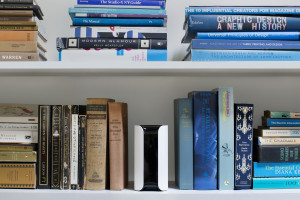 Features
Dimensions: Height: 6 inches (152.4 mm), Diameter: 3 inches (76.2 mm)
Weight: 0.83 lbs (380 grams)
App: iOS and Android
Hardware: iPhone4S+ running iOS7, Android 4.2+
Monitoring: Video, audio, temperature, humidity, air quality
Internet Connectivity: Wi-Fi (802.11 b/g/n) or wired Ethernet
Power: Micro USB AC power adapter, 100-240v (50/60Hz) power supply
Range: passive infrared (PIR) 106° horizontally and 60° vertically and Computer Vision 147° diagonally and distance of 5 meters
Siren: 100+ dB siren can be remotely triggered or activated when motion is detected
Colors: Classic white, Matte black, Silver
References: