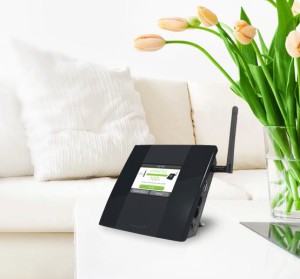 It is amazing how Wi-Fi has revolutionized and enhanced technology usage.  Whether it be at home or at work, many of us are seen walking around and utilizing our smartphone, laptop, tablet or favorite gadget because of the magic of wireless networks. However unfortunately Wi-Fi is not really magic. It can be interfered with or obstructed, with simple things such as walls which results in  wireless "dead zones"." Unfortunately technology in Wi-Fi dead zones are transformed into Zombie Gadgets.
Walking around your house or work will easily help you to identify wireless dead zones .  Solutions such as bridging, boosting and extending of Wi-Fi to eliminate these dead zones until recent times was a little challenging for the novice home technologist. However all is not lost. Just like Brad Pit appears in World War Z to save the day, our friends at Amped Wireless arrive to eliminate Wi-Fi dead zones and zombie gadgets everywhere.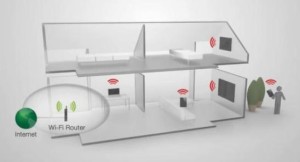 Standard internet routers have very low coverage, and in some cases the signals do not extend through walls. TAP-EX sync's up with your existing Wi-Fi signal, boosting and extending it, essentially eliminating Wi-Fi dead spots.
Setup of TAP-EX is very easy and does not require a PC, Tablet or smart phone. Simply turn on the TAP-EX and utilize the touch screen to configure the Wi-Fi Extender. First you utilize the screen to scan for existing Wi-Fi networks. Select the Network you wish to connect to and then you are ready to proceed.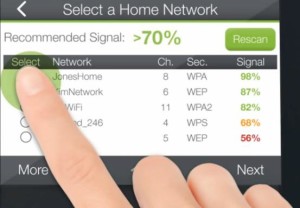 TAP-EX can extend existing networks up Up to 10,000 Sq Ft of Wi-Fi coverage and is compatible with AirPlay®, AirPrint™, & Home Sharing. You can also customize your Wi-Fi network and block access to specific users, restrict or allow network access to specific users or set user schedules
If by chance you have a device that is not Wi-Fi enabled then you can directly connect devices to one of the two Ethernet RJ-45 10/100 (LAN) Ports.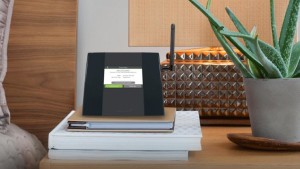 Features
Dimensions: : 1.4" d x 5.8" w x 5.4" h
Weight: 0.47 lbs
Wireless Standard: 802.11b/g/n
Frequency Band: 2.4 GHz
Coverage: Up to 10,000 Sq Ft of Wi-Fi Coverage
Wireless Speed: 300Mbps (Rx), 300Mbps (Tx)
Wireless Security: WEP, WPA, WPA2, WPA Mixed, WPS
Wireless Access Scheduling: Specific day & time
Wireless Coverage Control: 15% – 100% Output Power
Antennas: 1 x Detachable High Gain Antenna, 1 x Internal High Gain Antenna
Ports: 2 x RJ-45 10/100 (LAN) Ports, 1 x USB 2.0 Port
Power Adapter Rating: Switching Adapter, Input: 100-240v, Output: 12v, 1A
Mounting: Wall or Desktop Stand
References: TAP-EX Wi-Fi Range Extender with Interactive Touch Screen