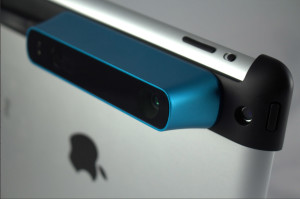 My uncle is an architect. Recently he has migrated from his traditional ways on to the iPad for his drawings. However he has been looking for devices to simplify his work and accelerate traditionally mundane tasks. I have found a perfect tool that will help both professional and amateur architects and renovators.
The Structure Sensor is the world's first 3D sensor for mobile devices. Seamlessly it provides 3D mapping of indoor spaces for instant measurements and virtual redecoration. The Structure Sensor attaches securely to your iPad and attaches via the lightning connector. It then captures a pattern with structured light or invisible laser beams.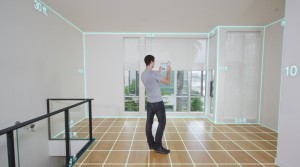 The SDK generates the 3D image on your iPad. the Structure Sensor can generate a VGA depth stream at 30 frames per second, with each pixel representing an exact distance to a real-world point. The Structure Sensor ships with demo apps such as Object scanner (for scanning objects in 3D for 3D printers), Room Capture (for capturing entire rooms as interactive 3D models) and Fetch (augmented reality game that turns the real world into a game world).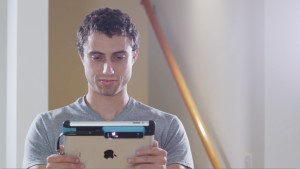 In addition to being beneficial for architects the Structure Sensor can also be leveraged for other tasks including:
• Augmented reality (AR) games where virtual objects interact precisely with the geometry of the physical world, including occlusions.
• Body scanning for fitness tracking and virtual clothes fitting.
• Virtual reality games using 3D environments imported from the real world.
This amazing device would be a great accessory for your 3D printer and it would provide 3D object scanning, and 3D renderings.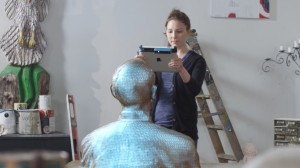 Features
Depth sensing range: 40 centimeters to 3.5 meters
Frame rate: 30-60 frames per second
Resolution: 640×480
Precision: 1% of measured distance (typical)
Battery: Integrated lithium polymer battery
Battery life: 3-4 hours of active sensing, 1000+ hours standby
Supported Devices:

iPads (4th gen, Air, mini with Retina display) with Lightning connector
iPhone 5/5C/5S (although not officially supported at the moment)
Macs and PCs, Android devices with a standard USB port (requires optional USB Hacker cable)
References: Structure Sensor & SDK