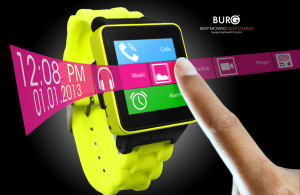 Some times real life takes a while to catch up to our imagination. We have seen that with several devices on science fiction shows such as Google Glasses being similar to the eye wear worn by Lieutenant Commander Geordi La Forge.
Another example was the famous 2-Way Wrist Radio worn by the Police Detective Dick Tracy in the Gould Cartoon Syndicate. Its first occurrence was in a 1946 strip in which Tracy used the two-way wrist to communicate with his Chief. Little could we have realized that it would take almost seventy years for this concept to become a reality with the phone watches. Today we have seen many companies try to launch into the market.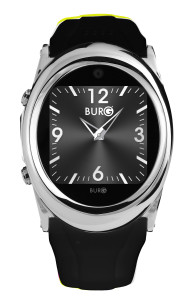 BURG is the industry leader and first of its kind to develop the "Smarter Smart watch. Founder Hermen van den Burg's philosophy is that Smart Watches are more than just a device or gadget for geeks. With a smart watch you don't have to reach to your phone every time you hear a message or if you want to make a quick call, or even a picture!
BURG has also released its latest of smart watches to recognize Gould's cartoon. The BURG 12 "Dick Tracy" like smart watch is a sleek, lightweight and fashionable, scratch and splash resistant smart watch. The watch has full phone functionality to make and receive calls. The Dick Tracy has a complete suite of smartphone features including a camera, FM radio, music player, video and voice recorder. With the With the colorful 1.5-inch TFT touch screen display it is easy to operate the watch phone and you can easily read text messages and photos. The phone is available in black and purple with Optional Interchangeable Straps & Bezels.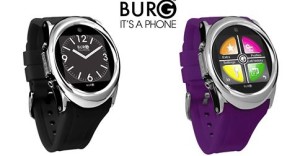 Features
Dimensions: 20 x 20 x 30 cm
Weight: .5 kg
Resolution: 1.5-inch 240 x 240
Connectivity: Bluetooth 3.0 to iPhones, Android smartphones and headsets
Making and receiving phone calls
For use on any GSM network
MP3 / MP4 Player
Scratch and splash resistant.
FM radio, MP3 music, MP4 video player, and voice recorder
Alarm clock
Calculator
Built-in rechargeable lithium-ion battery charges in 1-3 hours through included USB to Micro USB cable
Press Release: "Dick Tracy" like BURG smart watch