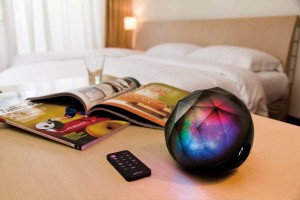 Christmas shopping or Black Friday shopping is almost upon us.  Having older nephews, I can tell you that teenagers are the most difficult to shop for.  My list is challenging in that I have to find a gift that is not childish, trendy, high tech and yet somewhat practical.
Impossible at it may sound, I found something that may tick off all my requirements. The Yantouch Diamond+ is a 3-in-1 Wireless Bluetooth speaker. The 3 in this one device are Music+Light+Wake features.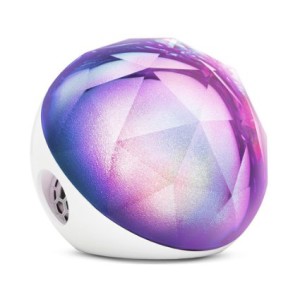 Music – In addition to being able to pair with your MP3 / smartphone / Tablet / computer, the Diamond+ has an N-class 2.1 speaker system, with a 300% Sound Boost.  The device comes with Auto Bluetooth pairing, a small but very convenient feature.
Light  – the Diamond+ providers the end user with 16 million beautiful colors to suit your mood, syncs light with your favorite music.
Wake (and sleep)  – the Diamond+  provides the user with a natural sleep and wake.  Unlike traditional alarms that suddenly wake you up, the Diamond+ emulates the Sunset to let you fall sleep naturally and wake you with with beautiful canaries singing.  This option is the best of the 3 as it will gradually wake up your prince and princesses.  Great for all those parents with grouchy teens.
The Yantouch Diamond+ is available in two distinct Black (BlackDiamond+) and White (IceDiamond+) colors.  Unfortunately I can't give this gift to all my nephews .. or maybe I can?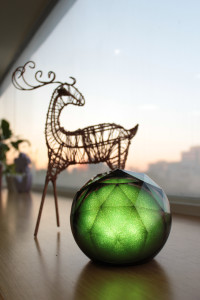 Features
Dimensions: 7.9 x 5.7 x 5.7 inches
Weight: 1.5 pounds
Colors: Black (BlackDiamond+) and White (IceDiamond+)
Connectivity: Bluetooth 3.0, Mini USB to USB AM/3.5 mm audio cable
300% Sound boost
Distance: 30 feet. If no obstruction, up to 100 feet
Battery: Re-chargeable Li-battery, last for 7 hours
Battery Charging: USB/AC power cable
Dual remote control: Phone app and IR
High class velvet pouch
References: Yantouch Diamond+ PLUS Portable 3-in-1 Wireless Bluetooth Speaker