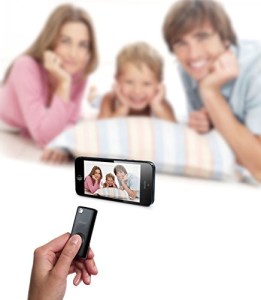 In the beginning of the year, when there was chatter was of the Selfie photo, I dismissed this trend as simply a narcissistic fad that would fade away quickly. However, as the year progressed and there began to emerge Selfies by well known celebrities as Ellen DeGeneres, President Obama and even the Pope it had me thinking that perhaps I was wrong.
Our friends at Muku Labs have come up with a High Tech, compact Selfie gadget that will help you to jump on the Selfie bandwagon.
The Muku Shuttr is the first ever mobile shutter. Compatible with IOS and Android devices, it works by pairing with your smart phone via Bluetooth. Given the Bluetooth standard of 30 feet, this means you can get some great Selfie photos from a far distance between you and your camera. The Muku Shuttr is small enough to fit into your pant pocket and is available in black and white colors.
The Muku Shuttr is a fantastic stocking stuffer gift for your spouse, friends, teens or even Selfie-ishly yourself.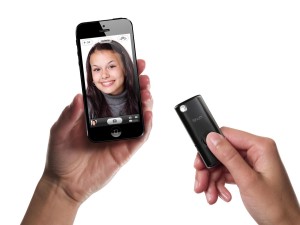 Features
Dimensions: 8.7 x 0.3 x 4.5 inches
Connectivity: Bluetooth
Battery Life: up to two years (if turned off after use)
Colors: Black and White
IOS Compatibility: IOS 5.0+ devices
Android: Compatibility: Samsung Galaxy S4, S3, Note 3, 2, Tab 2, 8, 10.1. Moto X, Droid 2, Nexus 4, 5, 7, 8 Sony Xperia Z, HTC New One and X+,
For more information or to acquire: Muku Shuttr