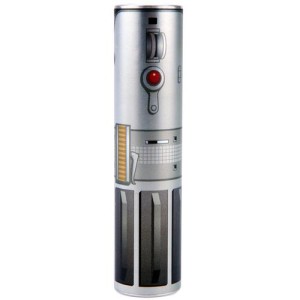 The recent snow storm in Buffalo has unveiled how important our gadgets have become.  There were cases documented where people were stuck in their bus for more than 40 hours. In case of an emergency (ie stranded in your car), your smart phone is your lifeline to loved ones and emergency services.  Unfortunately the battery life of our our smart phones is limited.  That is why part of the emergency kit in our vehicle should include a portable battery to power up our phones.
Our friends at Mimoco have always known the importance of backup power.  In line with the release of Star Wars: Episode VII – The Force Awakens Official Trailer they have released the Star Wars X Mimo PowerTube universal battery backup.  This small device can fit into your purse or coat jacket.  It is capable of charging most devices with 5V input this mini portable battery includes a carrying pouch and charging cable with adapter tips for MicroUSB, Apple Lightning and 30 pin devices.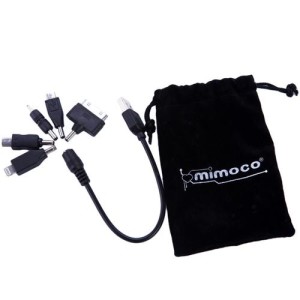 Available in a variety of well known Star Wars characters including Storm Trooper, C3PO, Darth Vader and Luke Skywalker's Lightsaber.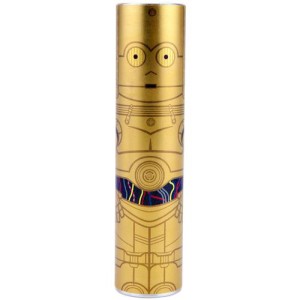 If you are not into Star Wars, Mimoco also has a variety of other portable battery options that will meet your entertainment tastes. What a wonderful suggestion for a Christmas stocking stuffer.
Features
Dimensions: 22 x 90 mm
Weight: 60.7g
Cell Type: Li-ion battery
Capacity: 2600mAh
Output: DC 5V 800mA
DC Charging Time: 3-4 hours
Compatibility: Most devices with 5V input
For more information or to acquire: Star Wars X MimoPowerTubes