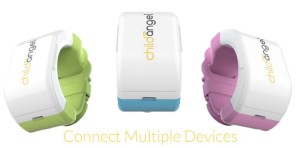 It is alarming how thousands of children are reported missing each year.  A parents biggest fear is the times that they cannot protect their children 24 hours a day. Especially when your child is walking home from school or playing outside. Part of the standard operating procedures these days include instructing your child on what to do, who to talk to and where to go to if there is trouble.
Our friends from the Child Angel Team have come up with a wonderful active protection device that helps to keep your child safe even while you are not there.
The Child Angel is a Smart child locator device that works with both Apple (IOS) and Android smart phones. Available in a variety of kid cool colors, it is one of the smallest and most advanced child tracking devices available in the world today.  Via GPS, Wi-Fi & GSM Triangulation Technologies this Guardian Angel Device will be able to let you know where your son or daughter is at any time.
Simply download the app on to your phone.  Pair the Child Angle strap with your app and you are ready to track your child. The strap is designed for use with your active child.  It is splash, sand and sticky proof.  With the app you can set up safe zones and with the Geo fence feature you can ensure your son or daughter plays within your designated safe zone.  The app is also scalable enough to keep track of multiple kids at the same time.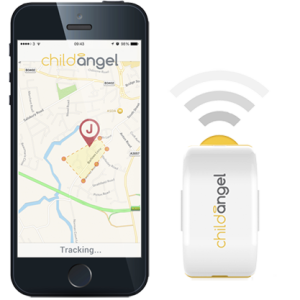 The Child Angel sends an alert to a paired smartphone device to advise it that the strap has been released. Small but yet rugged, this device is now available for pre-order with the expected delivery of early 2015.  It will make a wonderful gift for yourself or friends.
Features
Battery: rechargeable battery via micro-USB
Battery life: up to 48 hours
App: Monitor movements, set up a Geo-fence
Play proof: Splash, sand and sticky proof
ALARMED STRAP to provide emergency Alarm
App OS: Available on IOS and Android smart devices
GPS, Wi-Fi, GSM
Status: Pre-order, available for delivery in early 2015
For more information or to acquire: Child Angel Smart child locator device