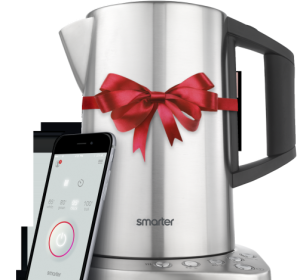 For many of us tea sippers, a simple utopian goal in life is to brew the perfect cup of tea. Perfecting and documenting the steps is similar to Indiana Jones writing down the directions to the holy grail. In January 12, 1946, well known English novelist Eric Arthur Blair also known as George Orwell, put together eleven commandments or rules for his recipe for the perfect cup of tea. George went into great detail of what is required, from what type of tea (leaves) one should select, to what type of cup and milk one should use. However, what George failed to document is the critical requirement of adjusting the water temperature, depending on the type of tea flavor utilized.
The temperature at which you steep tea is critical. If your tea leaves are steeped at a temperature too high, then they will burn and leave a bitter flavor in the cup.  The perfect water temperature for tea is
65ºc – ideal for green teas
80ºc – Perfect for white teas
95ºc – Temperature for coffee
100ºc – The Temperature for Black teas
For simple tea kettles, it is very difficult to be so precise. That is why our friends at the Wi-Fi Kettle have come to the rescue with a Smarter Wi-Fi Kettle.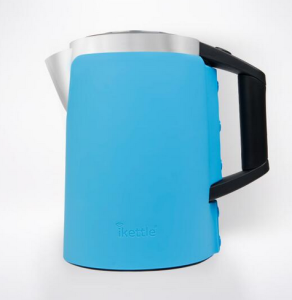 With this kettle you can connect to your kettle from your (Android or IOS) smart phone and set your water temperature remotely. The Variable temperature control will allow you to adjust the Boiling Water Temperature based on the type of tea leaves. The kettle in turn will tell you when your hot water is ready to pour, ensuring that the critical steps of optimum time and temperature are completed.
Should you get side tracked on your way to the kettle, there is a Keep warm setting that will keep the temperature of the water, until you are ready. This kettle will also remind you that when it needs to be refilled and will gently tell you when the kettle is empty.
Setting up the Smarter Wi-Fi kettle is easy. Plug in the iKettle and switch it on. Download the iKettle app on to your Android or IOS phone or tablet. Open the iKettle app and follow the step by step instructions. You can connect multiple smart devices to the Smarter Wi-Fi Kettle.
Other cool features of the Smarter Wi-Fi Kettle include:
Wake up mode – have the wifi kettle wake and notify you with the kettle ready
Welcome home mode – automatically turn on when you pull up on the drive way
Brew timer
The  Smarter Wi-Fi Kettleis made out of high-grade stainless steel and comes with a variety of skin colors so that you can match the color to your kitchen attire. This high tech kettle comes with a standard 3-pin UK plug. However, it can be used outside the UK, but a transformer will be required to bring the voltage to 220-240V (not included).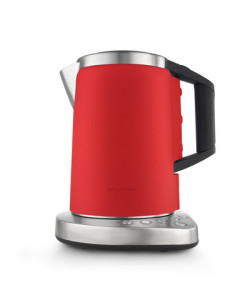 Features
Capacity 1.8 Litres
Material: High-grade stainless steel
Connectivity: Wireless 802.11b/gx, WPA/WPA2
App Compatibility: Android 4+ and Apple iOS7+
Power input 1850-2200X
Voltage 220-240V
Skin Colors: Black, Blue, Green, Red, Taupe, Black
Has a standard 3-pin UK plug
Will require a transformer for use outside of the UK
For more information or to acquire: Smarter Wi-Fi Kettle