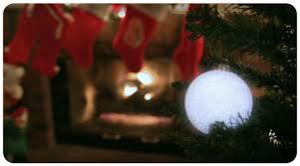 Twas the week before Christmas and all the decorations were set out for us to see,
there was room for just one more Gadget to be hung on our Christmas tree …
Our friends at Aura have developed the ultimate Gadget decoration of the season. The Aura wirelessly powered Christmas lights are LED efficient light bulbs. With no charging, no light wires, no batteries. Aura's Power ring safely provides all the energy required to power the bulbs. Just hand the bulbs and watch them illuminate magically.
Directions to use these lights are easy
Snap the Aura Power Ring onto your tree
Plug it into your wall
Place the Aura wireless lights on your Christmas tree
Let Aura provide you with wireless lighting for up to 20 years!
Aura's Power Ring has been designed to be invisible. Hide it underneath the tree skirt for trees up to 5 feet tall or in the middle of a tree for taller trees. The Aura Power ring can work for up to 100 bulbs.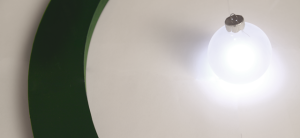 One box (of 12 light bulbs) should cover a one to three feet of a tree. Two boxes should cover larger area of approximately three to five feet. Available in multiple color selections and different glass (Clear glass, crackle glass, frosted glass) styles.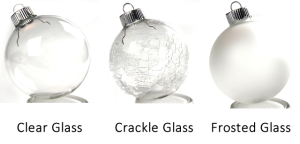 The Aura app is compatible with IOS and Android devices and provides you with the ability to turn on and off the lights remotely and set a light schedule.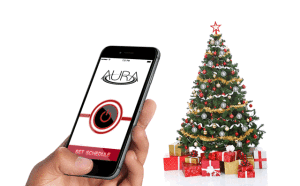 A fantastic energy efficient, beautiful ornament for your tree. Unfortunately for us, the lights are available for pre-order on Kickstarter. The expected delivery is for October 2015, which will make it great for next years Christmas decorations.
Features
Lights: 12 Light Bulbs per box
Light Bulbs: Energy efficient LED lights
Compatibility: iOS, Windows, or Android devices
Heat: LED bulbs that produce zero heat
Glass Style: Clear glass, crackle glass, frosted glass
Colors: white, clear, multi-color
Power ring: able to power up to 100 wireless lights
Voltage: designed to work for both US and European 220V voltages
Communication: Wi-Fi
For more information or to acquire: Aura wirelessly powered Christmas lights