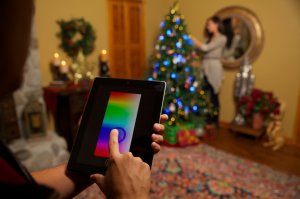 With Christmas upon us, old classic movies such as Christmas Vacation with Chevy Chase appear frequently on our televisions. Watching Clark Griswold spend hours setting up the magical light display reminds me of this years Gadget Christmas decoration of the season.
the Lumenplay Classic Christmas lights are a combination smart phone and intelligent adjustable LED lights. These App Enabled Lights are able to be programmed to up to 16 million colors and last more than 20,000 hours.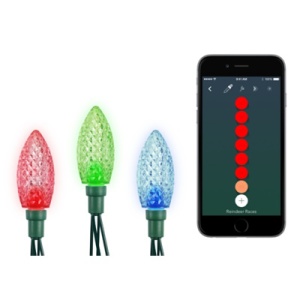 You can creatively mix and match so that your season display would even floor Mr Griswold. Increase the festive atmosphere for your holiday gatherings.
The App is available both on IOS and Android stores, while the Classic C9 starter string comes with 12 bulbs. The Lumenplay Controller allows you to control up to 500 lights. Clark Griswold would be envious of the App Enabled Christmas Lights by Lumenplay
Here's wishing a Happy New Gizmo Christmas for you and your family.
Lumenplay™ App
Compatibility: IOS and Android
16 million colors
Pulse your lights to music.
Light Features
Dimensions: 10.3 x 2 x 6.5 inches
Wattage: 0.3
Bulb Voltage: 120 Volts
Comes with a Lumenplay™ controller
12 C9 bulbs (RGB LEDs) on green wire
Connectivity: Bluetooth Smart technology
Power: 120V standard plug; CSA-US certified Indoor/outdoor
For more information or to acquire: Lumenplay LED Classic C9 – App Enabled Christmas Lights