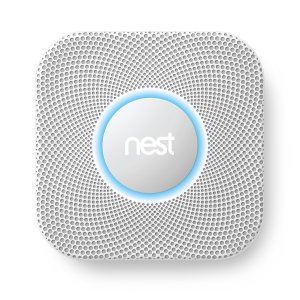 A few months ago I was shocked into the horrible reality that my carbon monoxide detector was dying. It was a slow excruciating process that began with an unexpected incessant high-pitched beeping and didn't cease until a week and a half later. Every time I opened my garage, which became the place where annoying safety appliances go to die, I kept thinking to myself that there had to be a better way to protect the safety and well being of my family.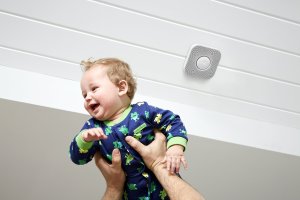 Looks like the people who designed the Nest Protect Smoke and Carbon Monoxide Alarm anticipated my needs. This New Gizmo combines the functions of two safety appliances into one, and incorporates intelligent communication into its design.
The Nest Protect has four differently coloured light ring features which tell you that you are safe, illuminate dark rooms, act as an early warning system, and indicate when smoke or Carbon Monoxide levels have reached a dangerous level.
You can also synch the Nest Protect with your phone or tablet to receive notification when your alarm goes off, check the battery status, and customize features.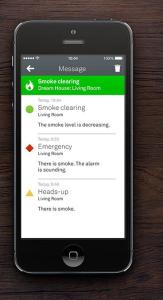 Best of all, Nest Protect uses a human voice, in addition to an alarm, to tell you when you are in danger.
Features:
Colours:White,Black
Dimensions: H X W X D 13.4 cm (5.28 inches) x 13.4 cm (5.28 inches) X 4.1 cm (1.63 inches)
Weight: 352 grams (12.4 ounces)
Sensors:

Photoelectric smoke sensor
Carbon monoxide sensor
Heat sensor
Three activity sensors
Ambient light sensor
Humidity sensor

Wireless Connectivity: 802.15.4 – 2.4 GHz
App O.S.: iOS 5 or later, or Android 2.2+ or later
Batteries:6 AA Energizer Ultimate Lithium batteries or
Power:  Wired (12V) + 3 AA Energizer Ultimate Lithium backup batteries
For more information or to purchase: Nest Protect Smoke and Carbon Monoxide Alarm