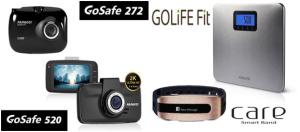 PAPAGO! Inc. came upon the North American market in 2014 with dashcams and sports tech gear that have revolutionized the connected car and wearable tech arena. There have been new additions to the PAPAGO! product line in pursuit of safer drivers on the road and helping people reach their fitness goals. PAPAGO! is continually creating innovative products that consumers have come to depend on from the brand.
The latest release of the GoSafe 272 and GoSafe 520 dashcams have burgeoned onto a video craze where quality is vital. Both models are fully loaded with safety features that all PAPAGO! dashcams have, but the video quality of these dashcams is what sets them apart. The GoSafe 272 has a 2.4" LCD screen and 140° ultra-wide angle lens that will capture everything on video or snapshot. With 1080p/30 fps capture rate and 200-million pixel CMOS sensor the footage you capture will be vivid and so true to life it is astonishing. The GoSafe 272 will be available for purchase in the US and Canada in select retailers for $129.99.
The GoSafe 520 is designed with the capability to record video with IMAX-grade quality by using the latest Ambarella A7L chip that can record in 2K and 21:9 ultra-wide video. If you are a video editing whiz, then you are well aware of the benefits of being able to record in 720p at 60 fps. That slow motion, thrilling video vignette will be smooth and crystal clear with no lag in video. The widest range-of-view at 146° can be found exclusively with the GoSafe 520, made possible because of the cutting edge design built with a 6 crystal glass lens. You can be certain that everything in your path will be recorded with precision and clarity. The GoSafe 520 will be available for purchase in the US and Canada in select retailers for $229.99.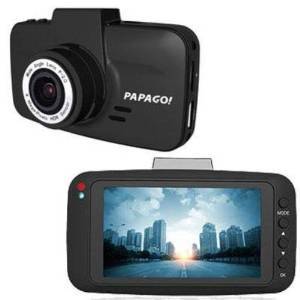 The GOLiFE fitness gear also uses the same technology driven methods when crafting their products. The PAPAGO! fitness line started with the GoWatch 770 and the GoHeart heart rate monitor and is frequently adding newer more inventive products to broaden the scope of what they have to offer. The newly launched GOLiFE Care smartband and GOLiFE Fit smart scale were designed to provide a more connected way to track your health and fitness.
With the GOLIFE Care Smart Band you can monitor fitness, sleeping habits as well as stay on top of calls. The Care Smart Band is exquisitely designed with a thinly made comfortable silicone band with a brushed metal face. Displaying a keen fashion sense this smart band will actively describe to you sleeping patterns, steps walked throughout the day, calories burned, as well as vibrating alerts when you have an incoming call. When paired with the GOLiFE Fit Health APP you can stay connected and get complete stats of your fitness levels. The GOLiFE Care smart band will surely become a leader in wearable tech. The PAPAGO! GOLiFE Care smart band will be available for purchase in the US and Canada in select retailers for $129.99.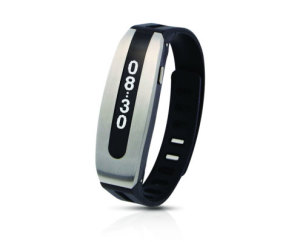 The GOLIFE Fit Smart Scale is the perfect tool to help people reach their fitness goals by keeping track of their weight and BMI (body mass index). The slim design has a durable stainless steel metal body with an attractive blue LCD screen. With its' modern design it will fit in any room you choose to place it. You can set up your perfect weight goal and when paired with the GOLIFE Fit APP you will know how much you should weigh to reach that important target on a day-to-day basis. The PAPAGO! GOLiFE Fit smart scale will be available for purchase in the US and Canada in select retailers for $79.99.
PAPAGO! is quickly becoming a leader in dashcams and fitness tech gear. Innovating and constantly listening to consumer demands has helped PAPAGO! break into the wearable tech and dashcam industry. PAPAGO! Inc. has new products worth watching and hitting the market at record speeds.
Here at PAPAGO! Inc. we are excited to bring our innovative designs and concepts to North America. Established in Taipei, Taiwan in 2001, starting in the GPS software and hardware industry they continue to branch out to other related products that are sure to become market leaders in car safety devices and fitness tech gear.