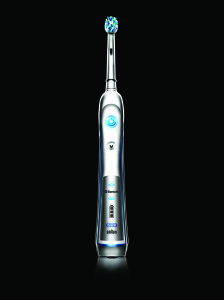 Watching Entrepreneur, Music Producer, TV Host, and Actor Nick Cannon talk at CES about technology made me think about one thing. Boy that guy has really nice teeth, I wonder how often he brushes those teeth daily? There is no aspect of our lives that CES does not touch including wandering into the bathroom with us.
Along with Nick, our friends at Oral-B have reminded us that great teeth is something we can't take for granted and that brushing is an essential element to keeping those pearly whites shining. Oral-B has released the 5000 Smart Series Hi-Tech Toothbrush with Bluetooth Connectivity to make our lives easier.
This intelligent Toothbrush talks via Bluetooth 4.0 technology, to the Oral-B App and provides real-time feedback while you brush. The two-Way communication between the brush and app to provided personalized brushing.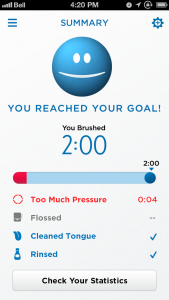 Available for both Android and IOS phones the Oral-B App ensures that we brush each quadrant of our mouth equally, for the total of the dentist-recommended two minutes. The brush is not an electric gadget. Intelligent features such as pressure sensors provide continuous feedback between the brush and app, adjusting the speed of your brush if you are brushing too hard.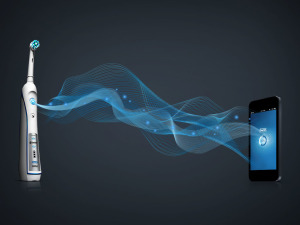 Features
Dimensions: 19.5 x 25.3 x 9.9 cm
Weight: 454g
Rechargeable battery: Lasts up to 10 days (2 min, 2x/day)
Bluetooth 4.0 connectivity
Oscillating-rotating-pulsating technology
Compatible with six different brush heads: CrossAction, Precision Clean, 3D White, Sensitive, Floss Action, Deep Sweep.
Pressure sensor: Signals and decelerates the speed when the user is brushing too hard
Stores Your Data for up to 20 brushing sessions
App: for iOS and Android
For more information or to acquire: Oral-B PRO 5000 Smart Series with Bluetooth Connectivity