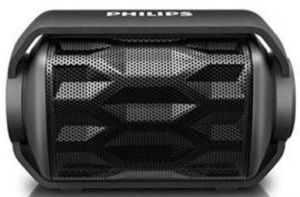 Philips unveiled their long and esteemed line of innovative electronic solutions at CES.
Amongst the display of mind blowing gadgets was the Philips ShoqBox Mini BT2200.
Winner of the 2015 Consumer Electronics Association CES Innovations Awards, this portable miniature Bluetooth speaker carries a punch. Flexible enough to work with virtually any stereo Bluetooth smartphone, tablet, computer or MP3 player. Rugged enough to be shock proof. IPX6 waterproof, this speaker will float above your pool and rises above the competition. At only 200g, the ShoqBox Mini BT2200 fits comfortably in your hand and will take very little room in your backpack or travel bag.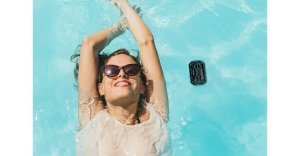 What I liked about the Philips speaker is that in addition to being rugged enough to take along on your outing to the beach, is that it doesn't sound like your typical Bluetooth speaker. The stereo sound quality of the ShoqBox Mini is excellent, with no distinguishing muffling in the mid range frequencies. The ShoqBox Mini can also double as a speakerphone thanks to its noise-canceling microphone.
I can imagine this speaker will be an impressive addition to anyone's pool set. I would love to toss these speakers into the pool just to see them float. A great thought to have on this cold and windy January.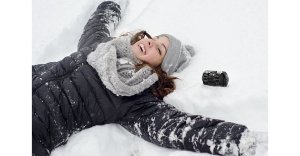 Features
Dimensions (WxHxD): 107 x 69 x 58 mm
Weight: 200 grams
Communication method: Bluetooth 4.0, audio (3.5mm) jack
IPX6 waterproof
Shock & splash-proof
Built-in microphone for speaker phone conversation
Battery: Rechargeable Lithium-ion
Battery Life: 5 hours
Included: USB cable for PC charging
For more information or to acquire: Philips ShoqBox Mini BT2200