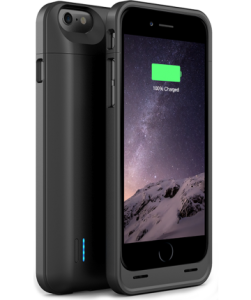 One of my goals of CES2015 was to find a solution to a common iPhone challenge of its battery life. Despite the release of the slim and powerful iPhone 6, there still are articles about ways to conserve your battery life including apps and remembering to charge daily..  Meeting our friends at UNU at CES 2015, I was shocked to find this straight forward solution to the cumbersome iPhone battery problem.
The UNU DX-6 Battery Case Series for the iPhone 6 adds more than 125% power to your iPhone 6. With over 5 years worth of R&D, this slim fitting, sexy designed case enhances the look of your iPhone. Installation is easy with the 2-piece sliding design.  Simply remove the cap, slip the case on to your iPhone6. slide the phone in, and close the cap.  Now you are ready to watch the powerful 3,000mAh Li-Polymer battery add an additional 18 hours of talk-time, 14 hours of web browsing, 313 hours of standby time to your iPhone life.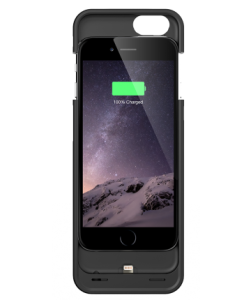 In addition to its power efficiency, the DX-6 is an intelligent battery that would be a perfect add on for your smart-phone. The DX-6 has mind blowing features such as the the ability to charge and Sync the phone without removing the case. There is also an LED indicator displays current power levels.  The DX-6 features SuperX which increases self-charging rates (up to 2.1A)
The DX-6 is available in 3 stylish colors (Black, White and Red), which will make it a great Valentine's day gift for your sweetheart. For more information on this amazing battery case, visit UNU's web site.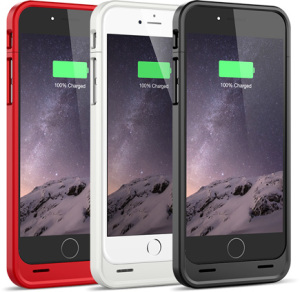 Features
Dimensions: 152.7 x 70.9 x 15.9(mm)
Battery Type: Li-Polymer
Weight: 3.5 ounces

Compatible with iOS5/6/7/8

Colors: Black, White and Red
Capacity: 3.7V/3,000mAh
Input: 5V/2A (Rated @1A, supports up to 2.1A SuperX charging)
Output: 5V / 1A
Charging Time: Approx 4-5 hours
Charging Cable: Micro USB
Capacity: 18 hours of talk-time, 14 hours of web browsing, 313 hours of standby time
For more information or to acquire: UNU DX-6 Battery Case Series for the iPhone 6