Lepow Redefines Wearable Technology with the App Enabled, GPS, Bluetooth Smart Bag
At CES this year we were witness to how Wearable Technology had reached into every crevice . Building on this momentum, the latest is the announcement of Silicon Valley based  LePow  of the world's first interchangeable smart Messenger Bag / Backpack.
Designed and engineered from handmade Italian leather, this intelligent bag is more than just a Backpack.
Whether it be the modular compartments that will allow you to organize and store devices safely within its interior. Or the Bluetooth technology integrated into the lining, that allows you to make hands free calling from your phone. If by chance you didn't hear the phone ring, the HiSmart Bag will vibrate to let you know.
Available in two stylish colors and waterproof, there is even more than meets the eye to this fashionable accessory. In addition to being able to answer your phone, the bag has a built in Bluetooth speaker and a full music control feature set including play, pause, fast forwarding.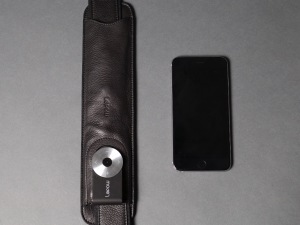 What is very technology unique to the HiSmart Bag is the GPS feature set. Integrated with GPS location technology which interfaces with the HiSmart app, you will be able to track this smart bag no matter where you leave it. The HiSmart app will also allow you to tag or mark and drop pins onto Google Maps and Social Media apps (Facebook, Twitter, Instagram) mapping places you have visited, left your car, shopped, or by mistake forgotten your friend's girlfriend (confession yes I have done that by accident).  A absolutely wonderful feature to help you share your vacation visits with friends and family.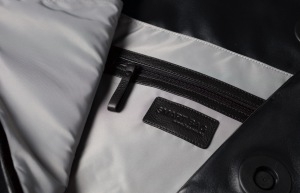 This really cool App Enabled, GPS, Bluetooth Smart Bag is sure to be a hit this year.  LePow  will be launching HiSmart in an Indiegogo in March of 2015, so keep an eye open.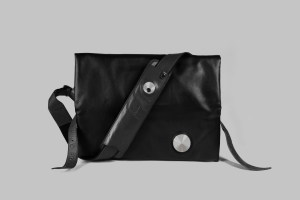 Features
Material: Handmade Italian leather
Dimensions:

Backpack 14″ – 18″
Messenger Bag 12″ – 14″

Technology integration

GPS location
Hands free calling
Bluetooth Music Player
Audio (3.5″) jack
For more information on the HiSmart Bag
About Lepow:
Based in Silicon Valley with roots in Shenzhen, China, Lepow, an award-winning designer and creator of everyday technologies was founded in 2011 with the vision to inject more fun, joy and imagination into the lives of modern consumers.