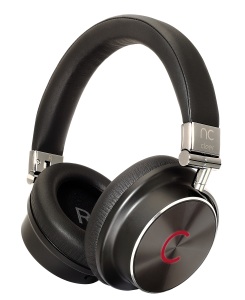 Cleer has designed a Noise Cancelling headphone that is unmatched.
Noise-cancelling headphones are an essential accessory for commuters. Whether it be for the long cross-country plane ride, or the short train commute.
The hybrid Cleer NC Noise-Cancelling headphones is designed for those who are looking for a mixture of superior acoustic technological quality and fashionable elegance. The soft leather ear pads and headband provide the wearer with a a world of elegance, inspiration and innovation. While the high quality aluminum housing ensures the ultimate comfort fitting. The sleek and sexy logo that lights up on the ear pad exudes a stylistic quality.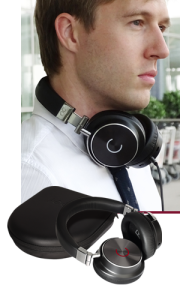 Cleer  has built into its Noise cancelling headphone a gambit of technologically superior features. Beginning with the built-in hybrid noise cancelling technology which features a noise cancelling processor and superior passive noise isolation that block out 99.5% of the surrounding noise.
Cleer  have engineered a fold flat mechanism which allows for easy storage and portability. Detachable audio cables with a remote and micro phone make these headphones perfect to use to answer your calls no matter where you are. The Cleer NC Noise-Cancelling headphones comes has a built in rechargeable battery which On a full charge the battery lasts up to 30 hours. With the traffic these days, this battery is almost perfect for my daily commute.
It is no surprise that the Cleer contemporary design and inspirational sound technology is distinguishable from its peers. Recognized by CES as a 2015 Innovations Award, this award winning high performance headphone would be a perfect accessory for your listening pleasure.
Cleer has designed a Noise Cancelling headphone that is unmatched.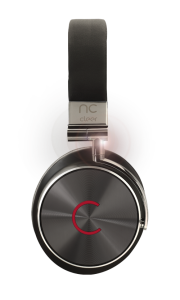 Features
Dimension (W x H x D): 16.5 x 21 x 8.2 cm
Weight: 0.395kg
Battery Type: Lithium ion polymer (USB charging)
Audio Connection: 3.5mm stereo jack socket
Sensitivity: 110dB
Frequency Response: 20 Hz to 20,000Hz
Impedance: 16Ohm
Speaker Diver: 40mm
For more information or to acquire: Cleer NC Noise Cancelling Headphone
ABOUT CLEER
Cleer established in 2012 is a U.S. premium brand of headphones and
electronics with offices and R&D facilities in Boston, MA. The target
audience for our high-fidelity products is the middle to upper income
professional and business executive that will expect and appreciate
our ultra-modern design, premium build quality and high performance
sound. Cleer s product combine with the best of sound quality,
outstanding design and premium materials with QUALITY THAT INSPIRE."