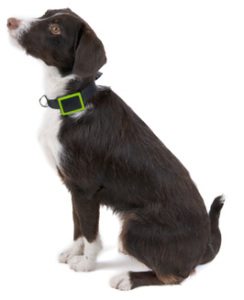 This Valentine's day give the gift of love to your pet with the GPS collar from Weenect.
As many pet owners know, your family dog or cat is more than an animal. It becomes a member of your family. That is why it is important to be able to know where they are. Having owned both a cat and dog, I know how easy it is for them to get out of a fenced backyard to go on a stroll in the neighborhood.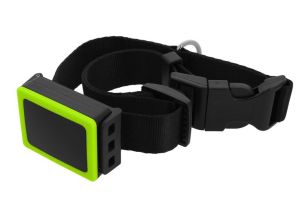 The Weenect collar is a GPS tracker for dogs & cats. Designed and rated at IP67, it has a high degree of resistance to dust and water Easy to set up and configure, simply attach the tracker to your pet's collar. At 1.5 oz it is very light. Then download and configure the Weenect GPS app. You can set up an unlimited number of different zones (ie backyard, neighborhood, park etc) and alert when your pet is alarmed to be leaving and arriving in these zones.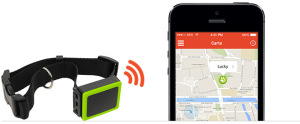 Alerts can be in the form of an SMS, email or app alarm. You can also track your pet via map, compass or augmented reality (pet view). The gift of the ultimate pet tracking Gizmo collars will be an expression of love this Valentines day.
Features
Weight (1,5oz.)
Waterproof (IP67)
Geo-fences in/out alerts
Battery Life: up to 4 days
An alert is sent when the battery is low
App OS: Android, IOS
Three tracking methods: Map, Compass and Augmented Reality
Notifications via: Application, email and SMS
Availability: February 2015 via Kickstarter
For more information or to acquire: Weenect GPS collar and tracker for dogs & cats