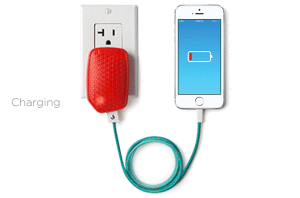 The PowerSlayer by Velvetwire is Eliminating Energy sucking Devices one Charger at a time.
Each of us have (smart) phones, tablets, MP3 players that charge quickly.  However one of the biggest problems is these devices continue to suck the energy out of your wall (and wallet) even when they are topped up to 100%.
Enter the PowerSlayer by Velvetwire . This super hero of wall chargers utilizes turns off automatically when charging is complete.The Microprocessor in the PowerSlayer control protects against overcharging and eliminates wasted power by turning off.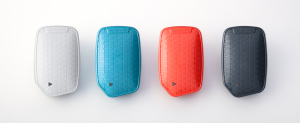 You can connect and power your smart phone or tablet via USB .  The on-board LED indicators let you know the status of the charge.  Orange indicates your device is charging, green when it is fully charged, and no light means your device is charged.
The PowerSlayer has surge protection and active thermal control, to ensure the safety of your device and your home. Although slightly more expensive than some other chargers, this device pays for itself with the money saved by eliminating over charging.
Features:
Dimensions: 3 x 1 x 2 inches
Weight: 1.92 ounces
Connectivity: USB
High power 10 watt output for fast charging
Exceeds Energy Star Level V, UL approved
For more information or to acquire: Velvetwire Powerslayer Smart Wall Charger for Mobile Phones and Tablets