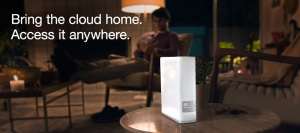 Offsite storage is very important for personal videos, pictures and files.
Incidents like fires and floods show us how important it is to have offsite storage. Unfortunately storing information on public cloud services may not be the most secure place to store your personal information.
Western Digital has introduced the My Cloud Personal Cloud Storage. With My Cloud , you can save everything in one place and access it from anywhere. You have the ability to easily store, organize and backup your most critical files including photos, videos and those must have important documents.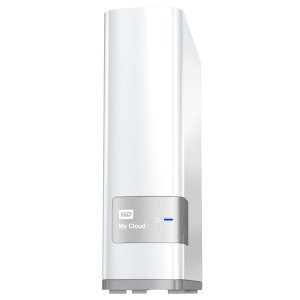 Available in sizes from 2 TB up to 6 TB, you can configure the MY cloud to automatically backup your files off your computers. The WD drive is compatible with both Windows and Mac OS, which make it perfect to back up computers, laptops, tablets and smart phones. On Mac devices you can utilize the Time Machine backup software to protect your data.
Setting up the My Cloud is simple and seamless. You can also leverage the My cloud for streaming media to connected TVs, media players and gaming consoles.
Don't wait until you have a fire or flood to backup your files. With WD's My Cloud Personal Cloud Storage. , you will have the peace of mind knowing you have those must have files backed up.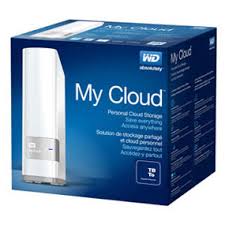 Features
Dimensions: 6.7 inches x 5.5 inches x 1.9 inches
Weight: 2.2 pounds
Device Type: Fixed Home NAS
Operating Systems:

Windows: Windows 8, Windows 7, Windows Vista or Windows XP (SP 3)
Mac: OS X Mountain Lion, Lion, or Snow Leopard
Capacity: 2 TB up to 6 TB
Connection Type: USB 3.0, Gigabit Ethernet
Wired Network Speed: 10/100/1000
For more information or to acquire: Western Digital My Cloud Personal Cloud Storage