A recent article in People's magazine indicated that this Valentine's day Americans will spend on average $142 on Valentine's day.  Although most women love flowers and diamonds are well over the $142 amount, perhaps this year you should consider buying a gift that will not only dazzle your honey but will also make her think about you while she is using it every day.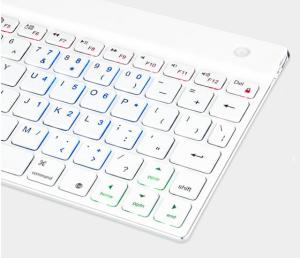 Our friends at Across Technology have developed 7", 9", 10" wireless keyboards that will light up your sweetheart's smile this Valentine's day. Sleek and sexy in design, but yet capable of withstanding the daily beatings from your office,this keyboard will be the envy of your office mates.  Connectivity from your device to the keyboard is via Bluetooth protocol.
Although a very slim keyboard (at only only 1mm thick), it still provides the user with the standard 104 keys keyboard. This is done by illuminating individual zones (Basic Function, Additional Function and Number) in different colors. For example the Shift keys and symbols light up in red.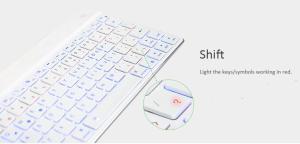 The keyboard is small enough also to slip into your carrying case or backpack for working on the road and will provide you with more space on your desktop. Across Technology will also customize the keyboard by laser engraving your name, logo or emblem.
With only days to go before Valentine's day,  Across Technology has provide you with the perfect gift for your sweetheart.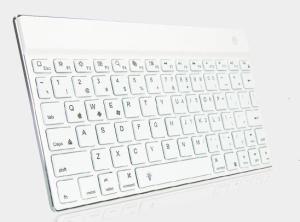 Features
Size: 7", 9", 10" keyboard
Dimensions:

7 inch: 205.2mm x 128.5mm x 7.2mm
9 inch: 240.2mm x 128.5mm x 7.2mm
Colors: Black, White
Power: 5V
Charging Interface: USB port
Charging time : 2.5 Hours
Customizable: laser print your name, logo or sign to personalize
For more information on the: Across Technology Multiple Zone Intelligent Small Backlit keyboard
About Across Technology Development
ACROSS was found in Shenzhen of China, focusing in the peripheral innovation. The creative idea from ACROSS is inspired by the inconvenience in life, and we use the systematic process to covert a new idea to a reliable but differentiated product. It is around 50 patents applied in China, US, Japan and South Korea by ACROSS. We do believe in "NEW or NOTHING".