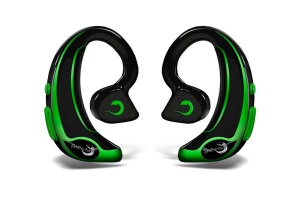 This year achieve your health and fitness goals with the FreeWavz  fitness monitoring wire-free smart earphones.
Like the ground hog who slips his head out of his burrow to see if spring is near, many of us slip our heads out of our home to start our spring fitness trek.
Here is a high tech device that will help your fitness sprint back into shape.  FreeWavz  is a truly wireless fitness monitoring smart earphones. Well fitting, these earphones fit snug around your ears ensuring that they won't slip while you work out.  FreeWavz incorporates a 3-axis accelerometer used for steps and distance calculations.  FreeWavz can monitor your heart rate, distance, current time, and calories burned in addition to many other fitness metrics.  These earphones are durable and rugged.  Designed to be dust, water & sweat resistant, they will be a wonderful work out companion.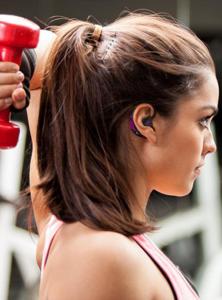 The FreeWavz earphones are active noise canceling, with four microphones per headset to pick up background noise. Each earphone has an Electret Condensor Microphone embedded into it. So while you are working out you can also leverage the earphones to finish some office work with the inbuilt phone features (pause to talk, call answer, call reject etc).
FreeWavz leverages Bluetooth connectivity to cut the cord. However, what distinguishes FreeWavz from others is its independent design.  Each earphone is truly independent and can have its own setting. The FreeWavz app provides custom equalizer settings for each earphone. For example with FreeWavz the environmental listen-through can be adjusted from 100% music, 0% listen-through all the way to 0% music, 100% listen-through. You can set each ear to an independent setting.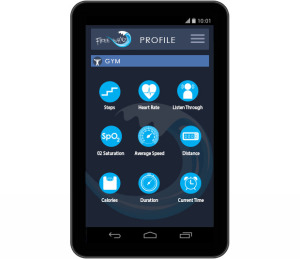 Gizmo readers, don't wait too long.  Summer is around the corner.  Get back into shape with the FreeWavz  fitness monitoring wire-free smart earphones.
Features
Size: 2 ½" high x 2″ wide
Perfect Fit Designed by an ENT Doctor for perfect fit & function.
Weight: 1/2 ounce, or 16 grams, each
100 MAH Battery
Battery life: Approximately 6-8 hour
Dust, Water & Sweat Resistant
Environmental Listen-Through Hear music and the cars around you!
Fitness metrics : heart rate, distance, current time, calories (subject to movement), duration, O2 saturation, VO2 max
Phone voice command to find contacts, initiate calls, check calendar/e-mails/texts, find restaurants, directions
Connectivity: Standard Bluetooth protocol with A2DP
App: MapMyFitness app available for iOS / Android devices
Status: available for pre-order from the FreeWavz website
For more information or to acquire: FreeWavz fitness monitoring wire-free smart earphones
About FreeWavz:
After years of study, respected ENT (Ear, Nose & Throat) Dr. Eric Hensen designed  FreeWavz to deliver sound the way the ear is designed to hear it in a form custom fit to the contour of the ear for comfort and security, free from wires and the carry of bulky devices.  FreeWavz brings wEARable tech to the Ears.