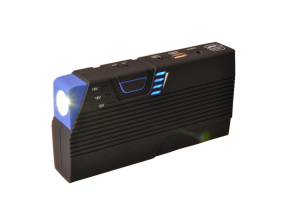 Everyone should have an emergency car Winter Survival Kit .
The winter freeze has hit the North America continent. In some places the thermometer at -41 (Fahrenheit and Celsius) means bone chilling miserable snow and wind chill. The only thing worst than the frigid temperature would be being stuck in this frigid temperature. In December  during the Buffalo blizzard, there were cases where the snow closed the freeway down, resulting in people having to remain in their car for up to 18 hours.
That is why everyone should carry a car Winter Survival Kit . In addition to candles, emergency food, blankets and flash light, your kit should include a battery booster. Created by our friends at Net-Sharp the ZAPS-A01 is a portable car Starter Battery kit.
In addition to boosting your car, the ZAPS-A01 can also boost your gadgets. With the built in USB port besides 5V devices such as your smart phone and GPS, the ZAPS-A01 can also start up 12V devices including Tablets, Laptops and Notebooks. This is very important, given that in some cases where your digital devices are your only lifeline to getting help.
The instructions to use the ZAPS-A01 are simple:
Use the battery clip to connect the car battery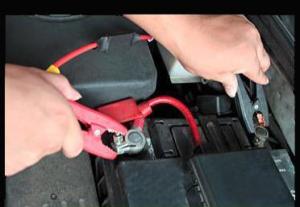 Plug the ZAPS-A01 into the jump battery starter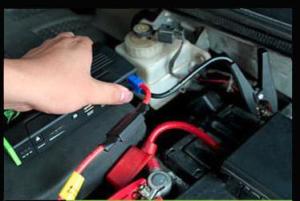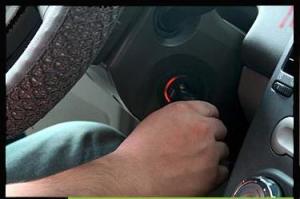 Gizmo Readers, you don't wait until it is too late and you are stranded.  Get out and get yourself a car starter battery.  Everyone should have one as part of their emergency car Winter Survival Kit . 
Features
Dimensions: 165 L x 78 W  x 35 H mm
Weight: 440g
Battery: Lithium polymer
Capacity: 13600mAh
Output Ports

Car boot port:12V
USB Port: 5V / 2A
USB Port:12V / 2A, 16V/3.5A, 19V/3.5A
Input voltage : DC 15V 1A
Output Voltage, can support jump start, notebook, smart phones, tablets
Build in Emergency lighting
Compatibility: Samsung, Apple iPhone, Nokia, HTC, Blackberry, MP3,MP4 and other digital portable products
For more information or to acquire: ZAPS-A01 Car Starter Battery