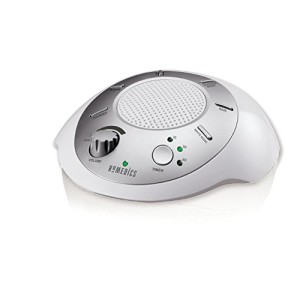 For many of us, the simple action of sleeping is very challenging. Whether it be the stress from our daily grind, or as a result of worrying about the future.  Getting a good nights sleep is not that easy.
If you are like me and have problems getting to sleep, then perhaps here is a device that may help you. Enjoy a fuller sleep from the HoMedics SoundSpa®   While in your bed, take advantage of the HoMedics relaxing acoustic sounds. Listen to six authentic digitally recorded calming sounds including: White Noise, Thunder, Ocean, Rain, Summer Night, Brook
Sleep better and relax easier by creating a healthier acoustic environment. And while you gently fall asleep, don't worry about this device. The HoMedics SoundSpa® has an energy conscience 15, 30 or 60 minute auto-off timer.
The HoMedics SoundSpa® has two power options. Either via battery with 4 "AA" batteries (not included) which is ideal for traveling, or by an AC adapter (included) for convenient use at home or the office.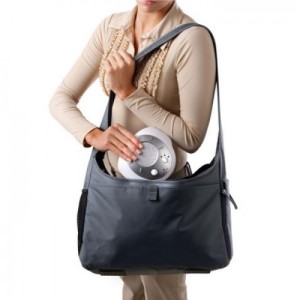 Features
Dimensions: 7.0 x 9.5 x 2.0 inches
Weight: 8 ounces
Battery (4 "AA" batteries not included) or adapter operated (included)
For more information or to acquire: HoMedics SoundSpa®