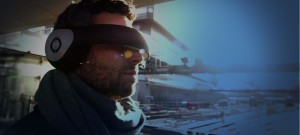 As Real Estate is very costly in the big city, small technology can be huge for tiny spaces.
Take for example our viewing technology we use for watching TV, playing video games or working on our computers.
Most of us take for granted purchasing a large flat screen or OLED TV and putting it in our entertainment room. Well installing a 80″ screen TV is not possible when you have a small footprint in your condo, apartment or small house.
However, it doesn't mean you cannot have that big screen experience in your small spaces. With the Glyph Portable High Definition Theater you can enjoy that all immersive sound and video sensation.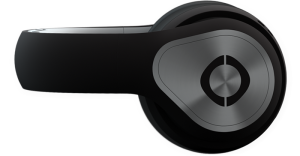 Available in white or black, simply slip on the entertainment headset and you are ready to go.  Great in both video (band down) and audio (band up) modes.  Having seen and tried the Glyph at CES I can tell you from experience that this lightweight device provides you with a 1280 x 720 WXGA sharp imagery.
Whether it be gaming, television or your favorite movie, simply plug into the HDMI input to display.Ergonomic, sleek and with premium noise-cancelling audio, this device is great for gaming. And with the 3 hour video, 48 hour audio run time, the battery can be easily recharged via the standard micro USB interface.
Currently in Beta stage of development, but available for pre-order from Avegant.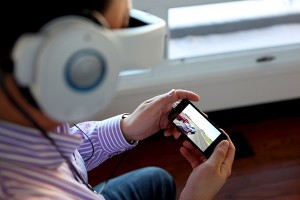 Features
Weight: 16oz
Colors: White, Black
Battery Life: 3 hours video, 48 hours audio run time
Video Connection: Single HDMI connection
Power Connection: micro USB
Audio Connections: Bluetooth, 3.5mm TRRS jack (stereo-plus-mic)
Display resolution: WXGA (1280 x 720) per eye resolution, 45° diagonal field of view
Audio: Premium Stereo Sound Output
Microphone: Built-in
Price: $599
Status: Currently in Development
For more information or to acquire: Glyph Portable High Definition Theater