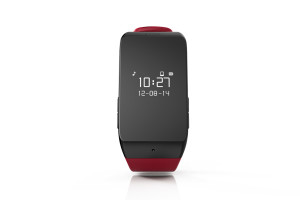 Wearable technology should not only be good but  they should be invisible.
Take for example the ZeWatch2 created by the Swiss company Kronoz LLC. This smart watch is your companion for the day. From the time you woke up ZeWatch2 will let you know how much sleep you had. While driving to work ZeWatch2 will also answer your phone calls or receive your SMS / texts. If by chance that important call comes in. You can (after you have pulled over) make that phone call with ZeWatch2 with the built in microphone and speaker that will allow you to make that hands free call. While at work ZeWatch2 will gently remind you about those important appointments.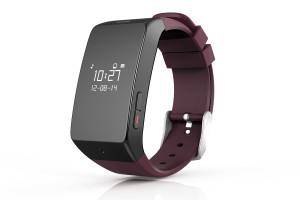 ZeWatch2 will track your activity for the day, so that you can see how close you met your daily goals. You can download the free ZeWatch2 app on your Android or IOS smart phone and check real time stats and your activity dashboard.
And after your day is over, chill to your favorite music, while streaming from your paired device to the ZeWatch2. But wait, what is ZeWatch2 telling you. Did I forget to mention, ZeWatch2 will alert you if by chance you forget your smart phone on your desk.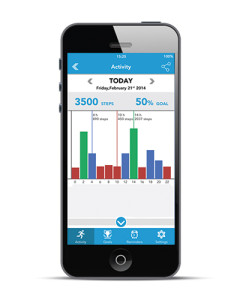 Sleek and Sexy, ZeWatch2 is available in 6 stylish colors. Smart enough to go to work with you. Rugged enough to work out with you. Gentle enough to Sleep with you. Stylish enough to wear for that black tie event. ZeWatch2 the perfect invisible technology.
Features
Size : 59 x 30 x 9 mm
Weight : 35 g
Connectivity: Bluetooth : 2.1 & 4.0
Battery type : Li-ion 130 mAh
Battery life : 3 days
Display : OLED
Water resistance : No
Colors: Black, Blue, Grey, White, Red, Bordeaux
App: For selected Bluetooth 4.0 Smartphones running ANDROID 2.3 and iOS 7+ devices
For more information or to acquire: My Kronoz ZeWatch2
 About Kronoz LLC
KRONOZ is a Swiss-based company that manufactures, designs and develops a full range of smartwatches intended to improve our mobile and digital lifestyles. We have a unique yet simple approach to wearable technology. Our aim is to provide different design of connected time pieces for everyone.