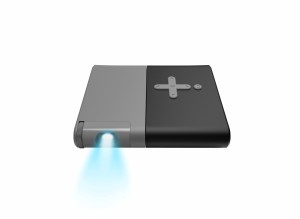 Great gadgets come in small packages. Take for example Lenovo's announcement at Mobile World Conference 2015 in Barcelona.
The new Lenovo Pocket Projector is a great travel companion. Small, lightweight, compact, this device is the perfect projector for business or for pleasure. With an 854×480 display and 50 lumens brightness, this projector will enhance any presentation for that hard to please customer.
Although this device is super small, it will be up to super-sizing your movies, photos or  presentations by projecting them up to 110-in on any wall or surface in low-light condition.
Easy to use, Micro USB connectivity, and a 2.5 hour battery life makes the Lenovo Pocket Projector great also for projecting movies or photos outdoors or at camping trips.
Compatible with Android (Jelly Bean 4.3+) ,Windows 8.1, and iOS devices the Pocket Projector will work with your computer, tablet or laptop.
It will be available worldwide starting in May of 2015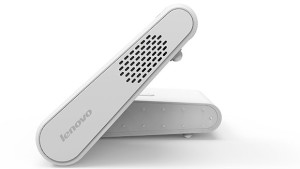 Features
Dimensions: 104 mm x 25 mm x 100 mm
Weight: 170 g
Aspect Ratio: 16:10, 4:3
Display Resolution: Up to 110" (854×480) display
Brightness 50 lumens
Storage: Micro SD card with 32 GB external storage
WiFi: Miracast and DLNA
Battery Life: Up to 2.5 hours of battery life
Lam Life: Up to 20,000 hours of LED lamp life
Color: Platinum
Interface: Micro USB, Micro SD card
Pricing begins at $249 USD.
For more information: Lenovo Pocket Projector