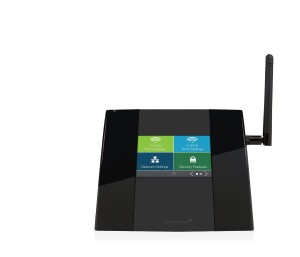 Good Technology is Great Technology when it has seamless setup and support.
Take for example your home or office Wi-Fi router. It is the heart of your technology lifeline. Ensuring connectivity between intranet and internet is established securely. However for techno-novices Wi-Fi routers can be challenging to setup and troubleshoot.
Amped Wireless is aware of these challenges and has released a router called the TAP-R2 (AC750) Wi-Fi Router. Like many broadband Wi-Fi routers, this router supports traditional wireless security protocols including WEP, WPA, WPA2, WPA Mixed, WPS.  However, what makes the TAP-R2 Wi-Fi router unique is that it has a 3.5" touch screen interface which makes it easy to setup and easy to support.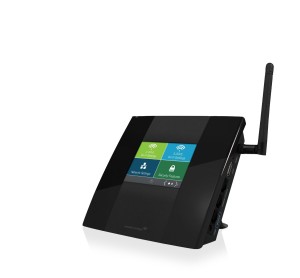 Beyond the ease of configuration Amped Wireless has pumped up the features on the router:
TAP-R2 supports next gen 802.11ac Wi-Fi for the fastest Wi-Fi data transfer speeds
With one Dual Band High Gain Antenna you can extend coverage up to 3X the distance of other routers.
The TAP-R2 High Power Touch Screen AC750 Wi-Fi Router allows you to easily share your USB attached drive files locally or remotely.
Amped Wireless has also taken into consideration the look and feel of the Wi-Fi router. With the Digital Clock mode feature and at the size of your thermostat, you could simply mount this sleek Wi-Fi router and watch it blend seamlessly in your room as an elegant wall clock.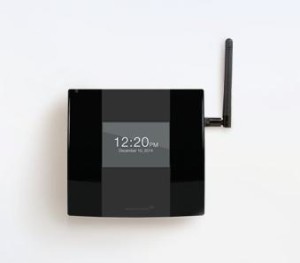 Features
Dimensions: 2.5 x 9 x 8 inches
Weight: 1 pound
Screen Size: 3.5" Touch Screen Display
Wireless Standard: 802.11a/b/g/n/ac
Wireless Security: WEP, WPA, WPA2, WPA Mixed, WPS
Ports:

1 x RJ-45 10/100 (WAN) Ports
2 x RJ-45 10/100 (LAN) Ports
1 x USB 2.0 Port

Antennas:

1 x Detachable High Gain Dual Band Antenna
1 x Internal High Gain Antenna

Output Power: Up to 800mW
For more information or to acquire: Amped Wireless TAP-R2 Touch Screen Wi-Fi Router (AC750)
About Amped Wireless
Amped Wireless' mission is to develop the highest quality, long range, high power wireless products through experience, passion, innovation & advanced technology that exceed customers' needs & expectations. Amped Wireless specializes in providing Wi-Fi and Bluetooth solutions for home & business.