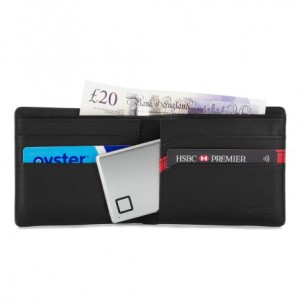 Throughout history, famous couples such as Napolean and Josephine, Antony and Cleopatra, Chopin and George Sand  and today there is Kardashian and Kanye West aka Kimye were known for their creativity, leadership and greatness.
The same can be said in the world of Gadgets and Gizmos. The only thing better than one good Gadget are two great Gadgets.
Having witnessed first hand in the Paris Metro how easily it is to be a victim of pickpockets and technology scanners, I was excited to receive an email about this great product pairing. The SafeKeep Wallet with Gizmo Turbocharger from Proporta partners up two Amazing Technology saving devices in one amazing product.
The SafeKeep Wallet is a High quality Leather wallet that looks like your ordinary leather wallet. It has 6 card slots, 2 notes sections and outside card slot. However what distinguishes this wallet is that it not only preserves your money and holds your cards, but this device will seamlessly protect you from the uber-stealthy form of pickpocketing. SafeKeep has a safe card slot that will prevent your cards from being scanned with its anti-RFID built-in technology protection. The anti-RFID card slot is highlighted with red accent so you will not get confused.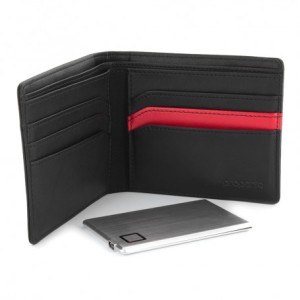 The Proporta Gizmo TurboCharger 1000 is a slim Emergency external charger for your smartphone. At 4.6mm in width, this device is small enough to slip into your pocket (or wallet).
The Gizmo TurboCharger 1000 is a perfect emergency companion to give your smartphone a boost. To use it, just attach your phone to its USB port, press and hold the button and your device will start charging immediately.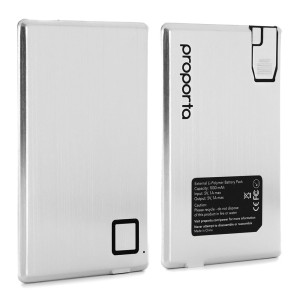 The Gizmo TurboCharger is a 1000mAh power bank that can be recharged via a standard USB connection with your computer or wall connector. On-board LED lights let you know how much juice is left in the tank and when it will need to be charged.
The SafeKeep Wallet with Gizmo Turbocharger by Proporta is a great team. Sexy, sleek, stylish and slim.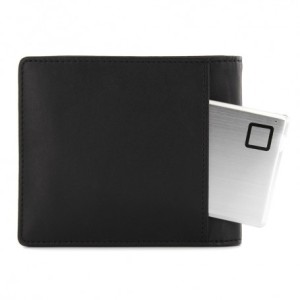 Features
Material: High quality leather
Card slot with built-in anti-RFID technology
Color: Black
6 card slots, 2 notes sections and outside card slot
Dimensions (Gizmo – TurboCharger): 85 x 54 x 4.5mm
Power: 1000mAh the Gizmo emergency charger
Input 5V 1A max
Output 5V 1A max
LED lighting to indicate amount of charge left
Includes: male micro to female full USB cable & male micro to male micro USB cable
Brushed metal finish, Input 5V 1A max, Output 5V 1A max
For more information or to acquire Proporta SafeKeep Wallet with Gizmo Turbocharger