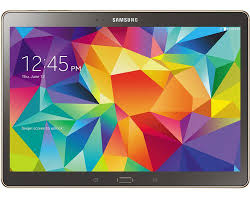 For all our loyal Blackberry readers, you will be happy to hear that Secusmart, a BlackBerry company, has announced at CeBIT 2015 the release of the SecuTABLET.
This tablet with embedded extra high security features targeted towards Government Sectors and Enterprises is based on the Samsung Galaxy Tab S 10.5. Secusmart has collaborated with IBM and Samsung to deliver this solution. This tablet will have federal government classified-level security graded bundle to ensure that maximum security is provided for this portable mobile tablet. This is a world's first in the area of highly secure mobile communication.
Security is embedded in every crevice of the SecuTABLET including voice and data encryption. The heart of the Secusmart encryption technology is the Secusmart Security Card. This wafer-thin encryption computer integrated into a micro-SD card ensures the highest level of data protection for e-mails, text messages and voice communication.The Secusmart encryption is already being used by some (Canadian and German) governments.  In addition to the security bundle personal applications or those that are not additionally secured, such as Facebook, YouTube, Twitter and WhatsApp, can also be used with the SecuTABLET.
The Federal Office for Information Security for the German government is currently putting the SecuTABLET through its certification process to grant it a classified-level security rating.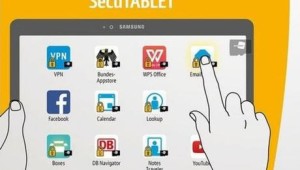 The SecuTABLET is targeted to be released in the summer of 2015 and will not be available to the general public. Given the information published by the the Wall St Journal, at $2,380 USD, it is a solution that will be over most consumer's pocketbooks.
For more information : Blackberry Secusmart SecuTABLET