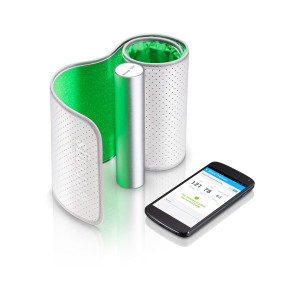 With the emergence of Spring comes our renewal to get into shape and extend our lives. According to the World Health Organization an estimated 17 million people die of Cardiovascular disease (CVD). In Canada more than 1.4 million Canadians have heart disease. It is also one of the leading causes of death in Canada. Many factors including physical inactivity and unhealthy diet are increase the risks to cardiovascular diseases.
In addition to getting a move on our activity, we should keep an eye on our health. Gizmo readers, our friends at Withings have developed a cool device that will help us to keep an eye on our heart. The Withings Wireless Bluetooth Blood Pressure Monitor is a cost effective high tech gadget that will provide you with instantaneous feedback.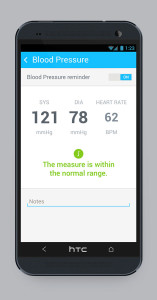 Simply put on the pressure monitor. Auto synch with your Bluetooth device and let Withings do the rest. This device will provide you with instant feedback on your Systolic, Diastolic, Heart rate measurements. It is easy to store, lightweight and portable which makes it a wonderful tool to take on the road with you.
The Withings App stores and provides you a historical breakdown of your readings. You can download or share your information with your medical professional.
A great device that will help to monitor our wellness and hopefully extend our lives.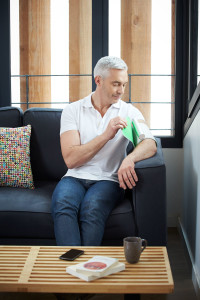 Features
Dimensions: Length: 150 mm x Width: 140 mm x Height: 100 mm
Weight: 600 g (without batteries)
Cuff circumference Fits arm circumferences 22 to 42 cm (9 to 17 in)
Automatic inflation / Controlled release
Accuracy:

Pressure Accuracy : ±3 mmHg or 2% of reading
Heart Rate Accuracy : 5% of reading
App: Free Withings Health Mate app available on the Google Play Store and the Apple App Store
Batteries: 4x AAA alkaline (LR3) cells (already inserted)
Connectivity: Bluetooth 2.0 or higher
Device Compatibility:

Apple With iOS 7 or higher

iPhone (4 or higher)
iPad mini, 2nd generation or higher)
iPod touch (4th generation or higher)

Android With 4.0 or higher
For more information or to acquire: Withings Wireless Bluetooth Blood Pressure Monitor