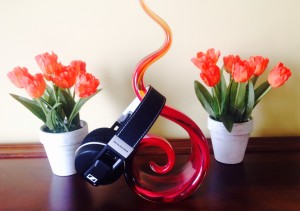 Sennheiser has exceeded expectations with the over the top over-ear URBANITE XL wireless headphones.
The quality of our acoustic experience is very important. Whether it be watching a movie or listening to music, we all know that nothing can enhance or diminish a listening experience like the fit and sound of our headphones.
This is why I was looking forward to trying Sennheiser's newest product. The  URBANITE XL wireless are ear fold-able luxuriously crafted headphones with an integrated microphone. The XL wireless features a stunning design with the state-of-the-art intuitive touch control panel built into the headphone. Simplistic you would just move your fingers to adjust the volume or tap to control your music selection. Following the latest in Bluetooth 4.0 standards, audiophiles will be able to leverage the multi-connectivity features including pairing up to 8 different devices and simultaneous connection to 2 devices.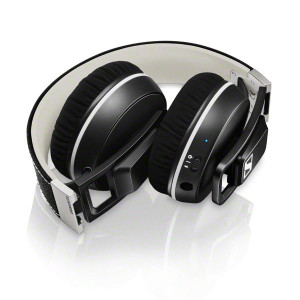 If the look and feel of the URBANITE XL wireless headphones were not enough Sennheiser enhanced the luxurious experience with elegant sensational sound. When listening to music I could hear the difference in quality in comparison to some of its competition. The  URBANITE XL wireless have a distinct high quality crystal clear sound. Enhanced bass was delivered with the these headphones lower frequency response (16–22000 Hz ), larger driver size and the earpads which help block out external noise and enhance the acoustic listening experience.
These headset also features a smart in line remote and microphone that works with perfectly with your Smart phone or listening device.
The Sennheiser over-ear  URBANITE XL wireless headphones are beautiful to look at and even better to listen to. They are proof that when elegant style is merged with enhanced technology, a work of high art is born.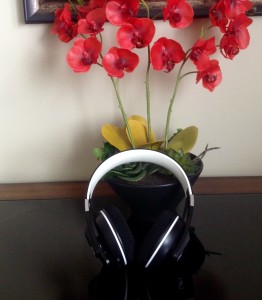 Features
Dimensions: 7.8 x 3.9 x 9 inches
Weight: 11 ounces
Material: Premium stainless steel hinges and aluminum sliders
Bluetooth: Bluetooth® 4.0
NFC Compatibility: Bluetooth pairing with NFC compatible devices
Battery: 1 Nonstandard rechargeable Li-Polymer battery (included)
Battery life: Up to 25 h
Dual microphone array
Impedance: 18 Ω
Warranty: 2-year international warranty (if purchased from an authorized Sennheiser dealer)
For more information or to acquire: Sennheiser over-ear URBANITE XL WIRELESS headphones with integrated mic