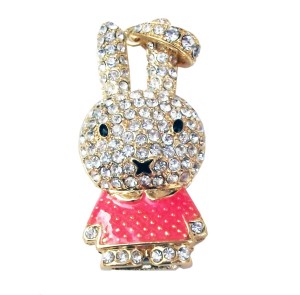 Looking for an Easter gift for people who are allergic to or don't like chocolate?
Well here is a perfect inexpensive, elegant, but practical Easter Gadget. The Cute Bunny Jewelry USB Flash Pen Drive Disk is a very thoughtful gift for that special someone.
Very sleek, sophisticated and stylish with Swarovski Crystal Elements it will not only match your special Easter outfit but will also be able to store those special photos, videos, and files. Compatible with Windows (2000/XP/Vista/7/8) and Mac OS 10.4 computers.
Small enough to slip into your pocket or purse, the Cute Bunny is kept in place with a Key Ring that ensures it can be attached securely with your keys.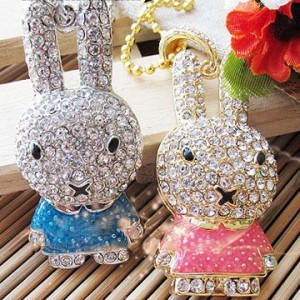 Features
Dimension: 20 x 45 x 10mm,
Weight: 25g (approx.)
Size: 16 GB
Compatible with Windows 2000/XP/Vista/7/8, MacOS 10.4 or later
For more information or to acquire: 16GB Bunny USB Flash