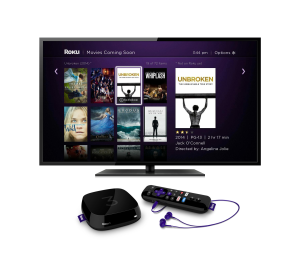 California based Roku Inc has unveiled its upgraded Roku 2 and Roku 3 streaming players. The mantra behind the Roku hardware and software upgrades is "Streaming Simplicity".
With over 1,400 channels and increasing, Roku has provided its customers with access to enriched quality entertainment. Roku upgraded hardware and software functionality to make it easier to get to your favorite show.
The upgraded hardware on the  Roku 2 makes it have the same hardware specs (ie processor and other internals) as the Roku 3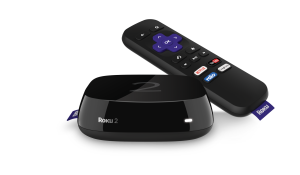 The Roku 3 hardware now has a microphone on the remote control which leverages Roku's amazing voice search features. Unlike some of its competitors, Roku customers will not have to painstakingly enter one click at a time in order to search for titles. You would simply speak out the name of your favorite movie, actor, or director into the remote and let Roku do the rest. Amazingly accents are understood by the remote and the search result is very quick.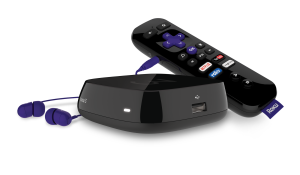 "With the biggest lineup of streaming channels available, and comprehensive and easy ways to find and discover movies and TV episodes; Roku players make it simple for consumers to stream the entertainment they want to watch on their terms," said Roku Chief Executive Officer Anthony Wood. "Now with a fast and fun way to search by voice, we've made the already popular Roku 3 even better."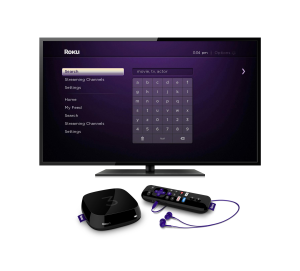 In addition to the voice search, the feature I love about the new upgrade is the The 'Roku Feed'. This feature allows you to stalk your favorite movie while it is on the big screen and Roku notifies home users on its streaming availability and pricing. For our Roku readers, this feature can be found under the 'My Feed' tab on the TV's home screen.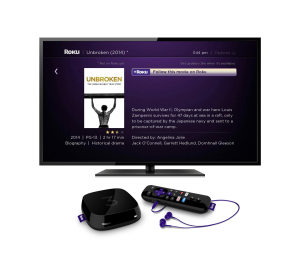 The Roku remote functionality is also extended to Mobile IOS and Android devices. The Roku Mobile App will be available on April 13th and will also include support for all the new Roku Voice Search and My Feed features.
For more information or to acquire: Roku Upgraded Roku 3 and Roku 2 Streaming Players
About Roku, Inc.
Roku is the creator of a popular streaming platform for delivering entertainment to the TV. Roku streaming players and the Roku Streaming Stick® are made by Roku and sold through major retailers in the U.S., Canada, the U.K. and the Republic of Ireland.