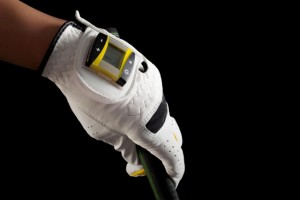 With the Masters starting today, I am reminded of a great Technology Gadget that will help to transform our golf games.
Created by German based Sensosolutions GmbH, the SensoGlove is the Worlds first digital Golf glove. Made out of high-quality cabretta leather, this glove has four tiny sensors sewn into the material and a computer built in that provides feedback on your pressure and tension within your swing. The sensors provide visual and audio feedback on the 1.2-inch LED digital monitor located on the back of the glove.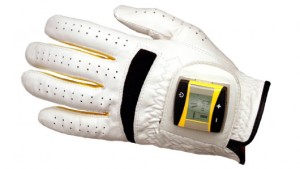 SensoGlove will help to teach and correct your swing by first adjusting the most fundamental aspect, your grip. Holding a club to tight can adversely affect your swing's accuracy and distance.  SensoGlove trains golfers whether newbies or seasoned players to avoid habits that affect their game and may lead to injury
Using SensoGlove is quite easy. Once you have put on the glove. Press the power button. Select either the generic, automatic or individual pressure profile. SensGlove will alert you if you are holding the club to hard. SensoGlove also has an auto sensitivity button that will provide you with immediate feedback as to what your optimum grip setting is.
Based on my golf game, I know SensoGlove will not transform me into Rory or Tiger. However I hope this technology will help to elevate my swing and confidence. It will make a wonderful gift for father and mother's day.
Features
Material: high-quality cabretta leather
Hand. Available for both Right and Left handed grips
Sizes Small, Medium, Medium Large, Large, eXtra Large
Realtime Audio & Visual Info at 80 Times per Second
For more information or to acquire: SENSOGLOVE WORLD'S FIRST DIGITAL GOLF GLOVE
About Sensosolutions
Sensosolutions GmbH is a leading German-based company specializing in the development of highly innovative IT systems for sports analysis, motion, and performance measurement. Sensosolutions is the creator of SensoGlove, the first and only golf glove with built-in sensors that constantly read the pressure of your grip. SensoGlove teaches you the correct grip pressure for a smooth, consistent swing that delivers greater distance, enhanced precision and lower scores. For more information, see www.sensoglove.com.