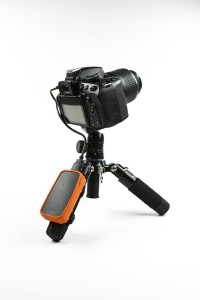 Break the bonds and connect wirelessly to your Digital DSLR camera with the XSories Weye Feye Wi-Fi remote,
Hong Kong based XSories have created the Weye Feye remote.  This device allows your DSLR to connect to your smart tablet or phone via Wi-Fi and wireless control your digital camera.
Unlike some Bluetooth devices, by leveraging Wi-Fi you can connect to your phone within up to 80m of reach.  Compatible with both Android and IOS devices, the Weye Feye app can be downloaded for free on both Apple and Android stores.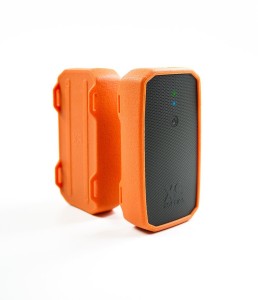 Installing the Weye Feye is quite easy.  Confirm your camera is compatible (see the list here). Use the USB cable of your DSLR to connect the Weye Feye to your camera. Once you have downloaded the Weye Feye app, then connect your tablet or phone via 802.11n. You will know if the camera is connected to the Weye Feye's network, as the camera model name is displayed on the Weye Feye app screen.
The remote camera operation simply allows you more freedom of movement. The the Weye Feye app has many very good features including the ability for you to:
Take pictures and record videos remotely.
View and change the DSLR settings wirelessly(ISO, aperture, shutter speed, white balance, etc).
Watch the live view from the DSLR wirelessly.
Live view touch focus and change the focus manually.
Live view zoom, you can zoom in to do a better manual focus.
View the thumbnail and full size JPEG on DSLR.
Save the media files to Android devices.
Manage the DSLR files wirelessly.
Bulb mode
Continue capture
Time lapse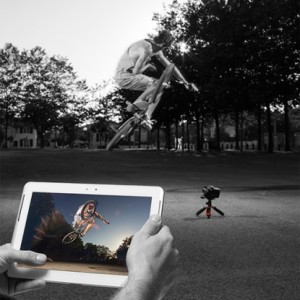 The measured latency between the Weye Feye and your smart device is only 0,2 sec.  The battery life for the Weye Feye is between 7 and 8 hours. The battery can only be charged on a USB port.  Red, orange, blue and green indicators on the battery provide you with a visual indication of the battery status.
With Android devices you can save your images directly to your tablet or smart phone. XSories also provides you with the capability to store your images and videos to a computer or storage platform like Dropbox.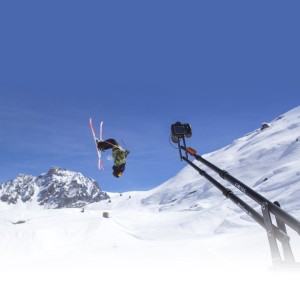 Features
Dimensions: 3.5 x 2 x 1 inches
Battery: Lithium polymer – 2000mAh
Battery-Life: 7/8 hours
Signal distance: 80m (depending on conditions)
Wi-Fi: Wi-Fi technology 802.11n
Adapts to most Cannon and Nikon DSLR cameras
App: Free Weye Feye App
App OS: Compatible with Android and iOS Smartphone and Tablets
Included: USB to micro-USB cable – Velcro straps
For more information or to acquire: Weye Feye Wireless Remote Control
About XSories
XSories™ was born in Biarritz, in the heart of the surfing community in Europe with our Headquarters in Hong Kong and affiliate offices in The USA and Shenzhen. Ours products are available through a comprehensive network of consumer electronics, photo/Camera and sports & lifestyle retailers worldwide.